Kath
Former Level 3 Children's Play, Learning & Development Diploma student Kath talks about her experience and what she hopes to do in the future.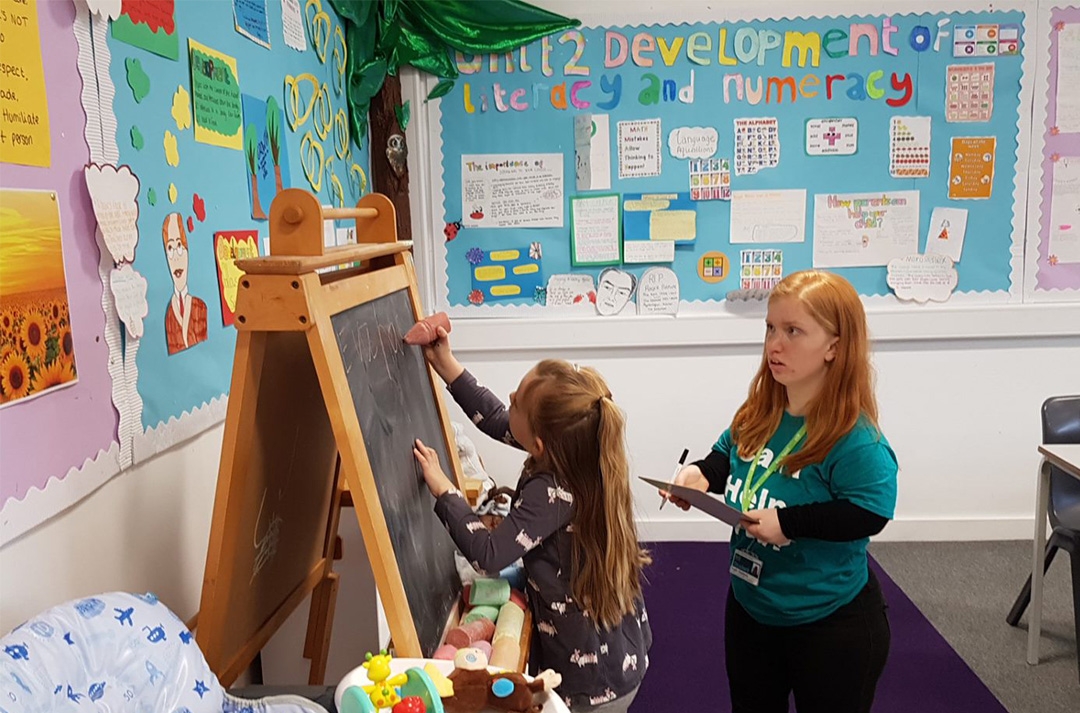 Previous school: Liskeard School and Community College

Courses studied: Level 3 Children's Play, Learning & Development Diploma (CPLD)

Extra activites: Paediatric First Aid and Work Placement, Student Ambassador

Progression: Primary English with QTS - Edgehill University
How are you finding your course/experience at university?
I am really enjoying my university experience as challenging as it has been with lockdown and restrictions. The uni is super supportive and will answer any questions I have had in relation to course and student life. I have found a really good group of mates which I hang out with a lot and we all support each other. Overall, once at uni restrictions did not effect me much as we were all in the same household or met outside.
How did your time at Callywith influence and support your choice of/ transition to university?
When looking at the universities for my chosen course my lectures were really helpful and cared a lot about our choices. I was able to discuss the pros and cons of each uni both academically and personally and all my lectures were there to listen and share their thoughts and advice. For the transition to uni I was given support on preparing for my interviews and what I could do to make myself stand out against other teenagers applying to the same university.
What do you enjoy in particular about studying childcare at college/your university course?
At college I enjoyed the class I was in as well as the lecturers I had. It was a really supporting environment both for academic support as well as personal guidance and support. The lectures ensured that we were okay and we were able to do the work and if we were unable to understand the content being taught the lectures would help us to understand it by adapting the teaching. I also really enjoyed the placement aspect of the course as it gave me great experience with different ages groups and made me realise the age group in which I wanted to work in.

At University, I have really enjoyed learning more about how to teach children as well as what we teach children. I have had lectures in all areas of the National Curriculum. I also enjoyed the placement even though it was online I got more information I got about teaching in primary schools.
How has your diploma/ time at Callywith helped you in your degree?
My diploma has really supported my degree. Because of the current COVID-19 situation we could not do in person placement however, with my in person placement experience i had in college i had a lot more knowledge on first hand experiences then most of my fellow classmates. My time at Callywith also gave me really good academic writing skills. Most of my classmates came to university just doing exams so when it came to assignment writing I felt I had a more understanding on how to do it due to my diploma being mainly assignment based.
What are you hoping to do in the future?
In the future after uni I am planning to go into a primary school teaching position in the city hopefully either Manchester or Liverpool. From this I then want to work my way up and eventually become the headteacher of a school.