Kath
Former Level 3 Children's Play, Learning & Development Diploma student Kath talks about her experience and what she hopes to do in the future.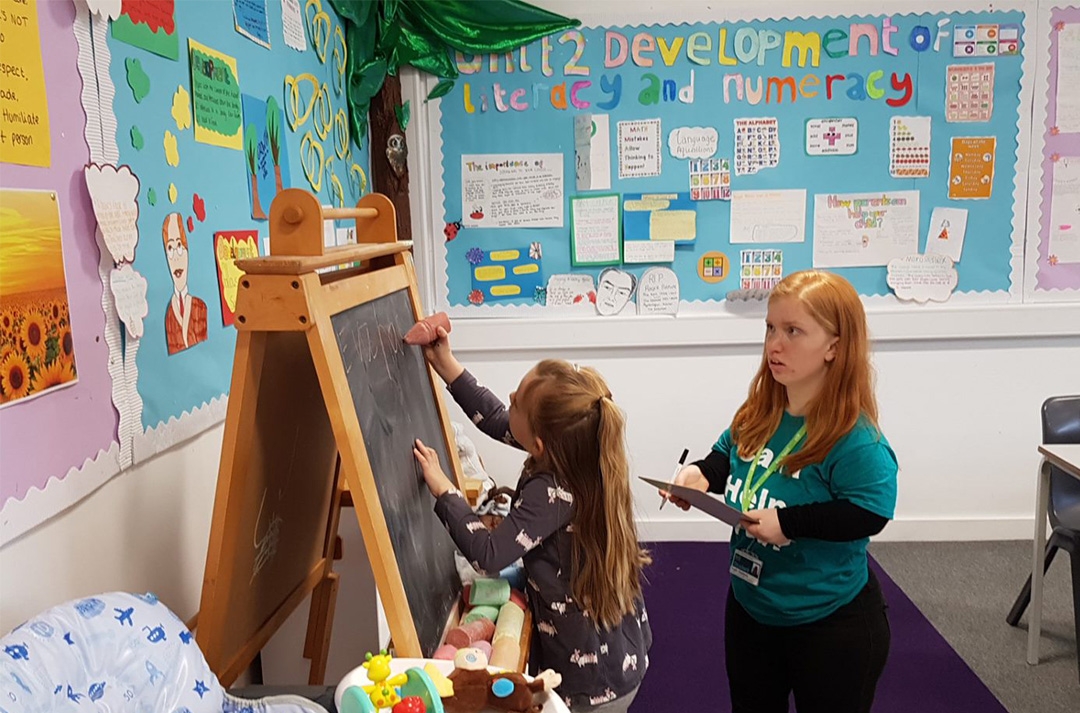 Previous school: Liskeard School and Community College

Courses studied: Level 3 Children's Play, Learning & Development Diploma (CPLD)

Extra activites: Paediatric First Aid and Work Placement, Student Ambassador

Progression: Primary English with QTS - Edgehill University
What did you enjoy about studying CPLD at Callywith?
I especially enjoyed the support and the relationship that the teachers gave me. For example, with my assignments they gave us one-to-one support, when we were given an assignment the teacher went through the briefing and helped us to dissect it and make it more understandable.
How have you been supported during your time at Callywith?
The College has supported me both academically and emotionally. My teachers have been great at supporting me and have our best interests at heart. They are really excellent at listening to our academic and emotional worries and are really approachable.
How have your studies at Callywith helped prepare you for employment?
My studies at Callywith helped to prepare me for employment because of the placement aspect of my course. Being in the work sector that I am planning to go into later in life was really helpful in helping me to solidify my feelings about what I want to do. It gave me both skills in my subject as well as other key skills such as time management skills and working in a team and alongside others.
What are you hoping to do in the future?
My next steps are going to university in September. My course is over the period of three years in which I will be attending placements which is something college has helped me to prepare for.