Kyle
Former A level French, English Literature and Media Studies student Kyle talks about his experience at Callywith and studying French at University of London Institute in Paris.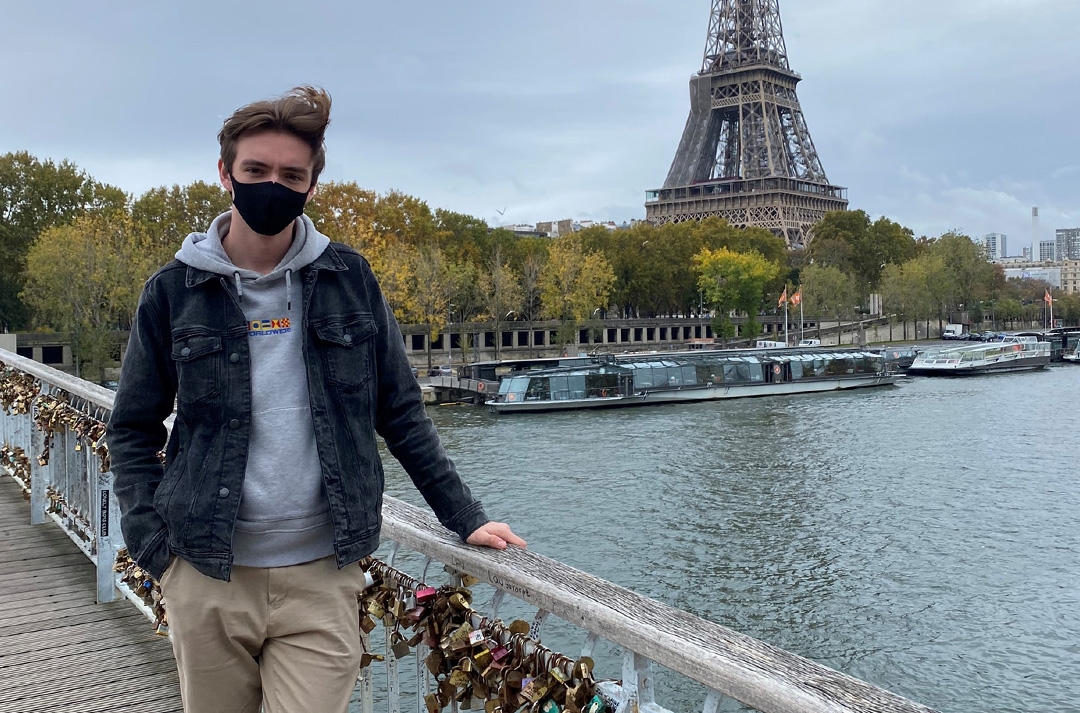 Previous School: Saltash School

Courses studied: A Level French, English Literature and Media Studies

Progression: French - University of London Institute in Paris
How are you finding your course/experience at university?
I'm really loving uni, the work is hard but really enjoyable and interesting at the same time. Thankfully, being in a small uni, along with slightly more loose restrictions in Paris, I've been able to experience almost all of my lessons in person which has been so advantageous!
How did your time at Callywith influence and support your choice of/transition to university?
Having spoken to my friends at university I feel as though I've had the upper hand by studying at Callywith. One of the things I liked the most about Callywith was how grown up the students are treated. Having experienced university as well, I feel as though there was a very small jump between Callywith and my university now.
What do you enjoy in particular about studying French?
I loved my courses Callywith, I studied French, English Literature and Media Studies. I loved all three of them and had amazing lecturers! Studying French at Callywith cemented the fact I was going to study French at university, the topics we learnt about made the subject appeal to me so much!
How have your A Level studies helped you in your degree?
Despite only having been at university for less than a year, I've already used elements of all three of the subjects I studied at Callywith, even having studied Media and English Literature has really helped me with what I'm studying now.
What are you hoping to do in the future?
I'm not yet sure what I'd like to do in the future, but maybe something to do with translation, I think that would be super interesting!