Maddy-Rose
Former A Level History English Literature, Biology Extended Project Qualification student Maddy-Rose talks about her experiences studying at Callywith and studying history at Cambridge University.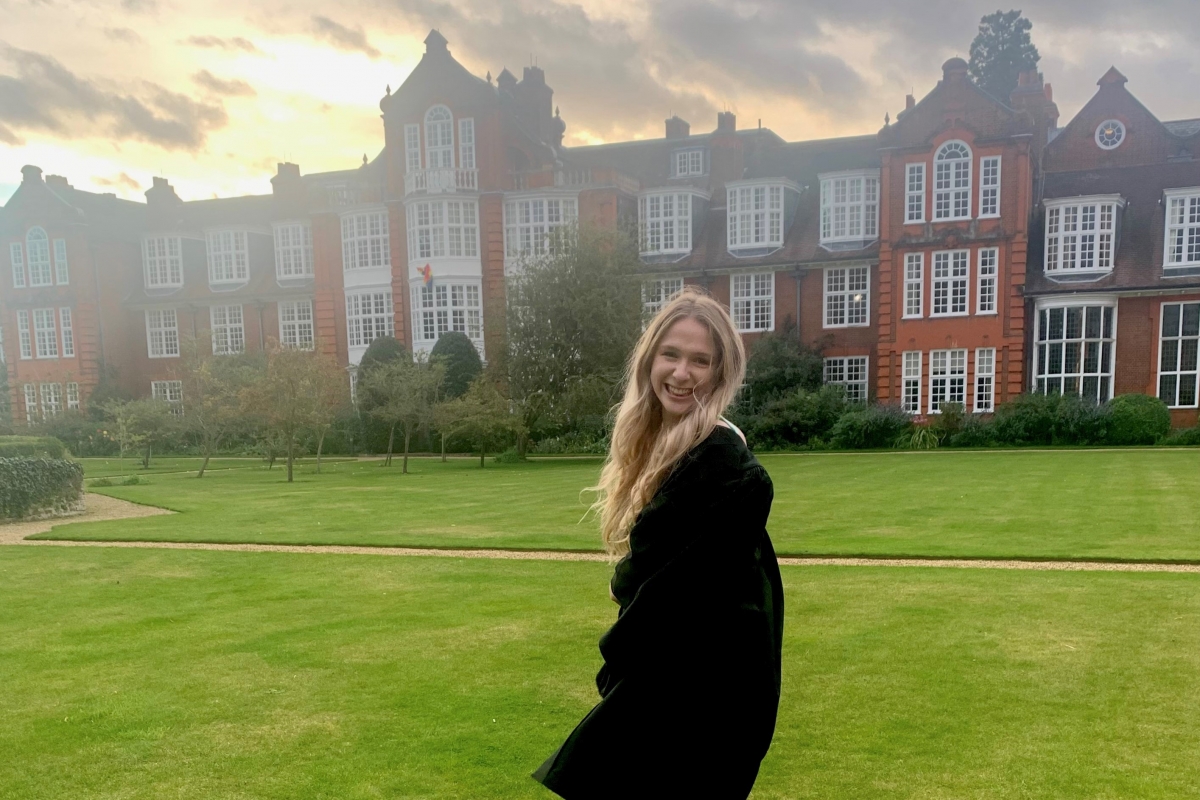 Previous school: Fowey River Academy

Courses studied: A Level History, English Literature, Biology and Extended Project Qualification (EPQ)

Progression: History - Cambridge University
How are you finding your course/experience at uni?
I am absolutely loving University life. The History course here at Cambridge, while challenging, is immensely engaging. I have had the opportunity to explore areas of especial interest to me such as Modern British Political History, particularly our imperial with Northern Ireland, while also exploring completely new areas of study, in Lent term I got the opportunity to take a Classics paper on Ancient Rome.
How did your time at Callywith influence and support your choice of/transition to university?
The whole history department at Callywith were fantastic. My lecturer was immensely inspiring and, having studied South Africa in our lectures, has motivated me to undertake an extended essay for my final degree on race, class and gender in South Africa. Before coming to a history lecture in my second week of college I was not even taking History A level- it is fair to say the lectures at Callywith inspired the direction I have taken in my academic career.
Not only this but the history department gave me unmatched support in writing my personal statement and helping me through the vigorous Cambridge admissions process.
How have your A Levels helped you in your degree?
The History departments' brilliant work on our A level course work along with my EPQ have equipped me well for the research and writing process required University level essays. Further to this my brilliant English lecturers refined my writing style and gave me fantastic advice and support during the stressful exam period. While Biology may seem like the outlier in my choices, it nevertheless developed my critical thinking skills which are vital in any degree.
What are you hoping to do in the future?
While I am not yet certain on my future plans I am considering undertaking a law conversion in the hopes of becoming a barrister.