Robyn
Former A Level Geography, Biology and Environmental Science student Robyn talks about her experience at Callywith and studying BSc Geography at Plymouth University.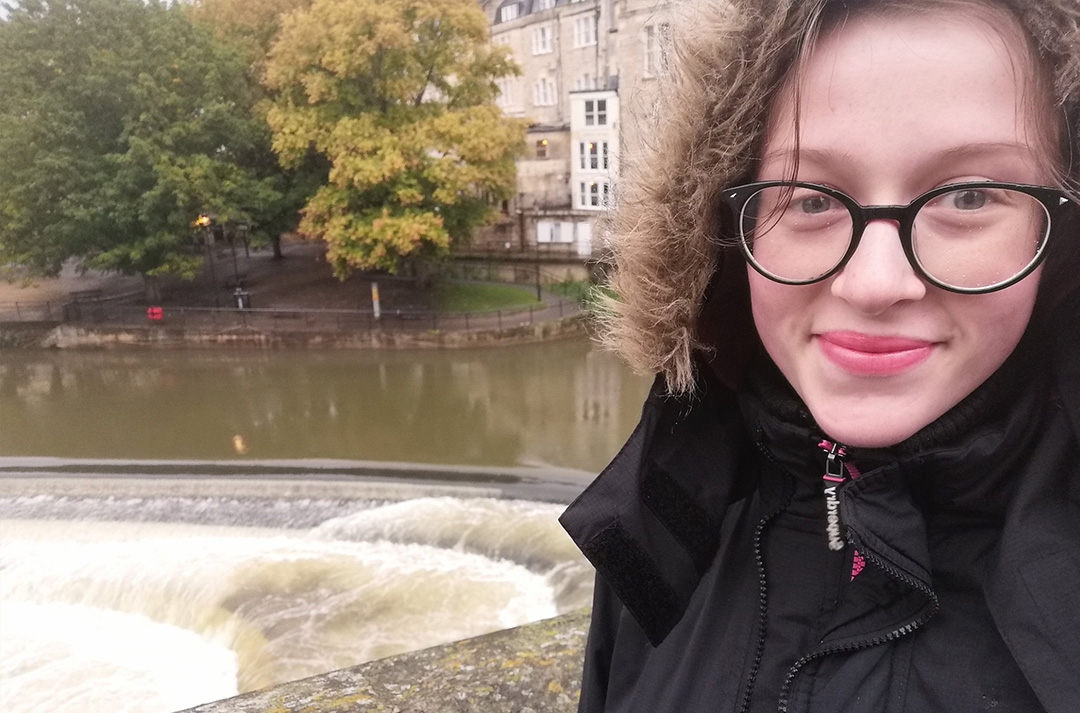 Previous school: Looe Community Academy
Courses studied: A Level Geography, Biology and Environmental Science
Progression: BSc Geography - Plymouth University
How did Callywith influence and support you in your application to university?
My tutor, Matt, and my other lecturers helped me all through the university application process, from writing my personal statement, to finding the right course. My lecturers also pushed me to do my best in all my subjects and made sure to give feedback and advice where possible. The college helped every step of the way which made the transition much easier as I felt supported.
How have your A Level studies helped you in your degree?
A Level Geography gave me the initial skills for my degree and I still use them in my coursework. My Environmental Science A Level was also really helpful with the physical aspects in the lab with my degree.
How are you finding your course / experience at university?
I am enjoying student life at uni and studying as I am doing a subject I love and am passionate about. The course is so interesting and helps widen my knowledge.

I love studying Geography as it is incorporated in everything we do, past, present and future, I chose it at uni because I want to be able to learn more and more. There are so many aspects to Geography, from the physical factors such as; climate change, water insecurity, sustainability issues. To the human factors; cultures, space and politics. And so many more!
What are you hoping to do in the future?
In the future I hope to work with the fight against climate change.