Sam
Former Level 3 IT Diploma student Sam talks about his experience at Callywith and his Level 3 Support Technician Apprenticeship at King's College Service Centre.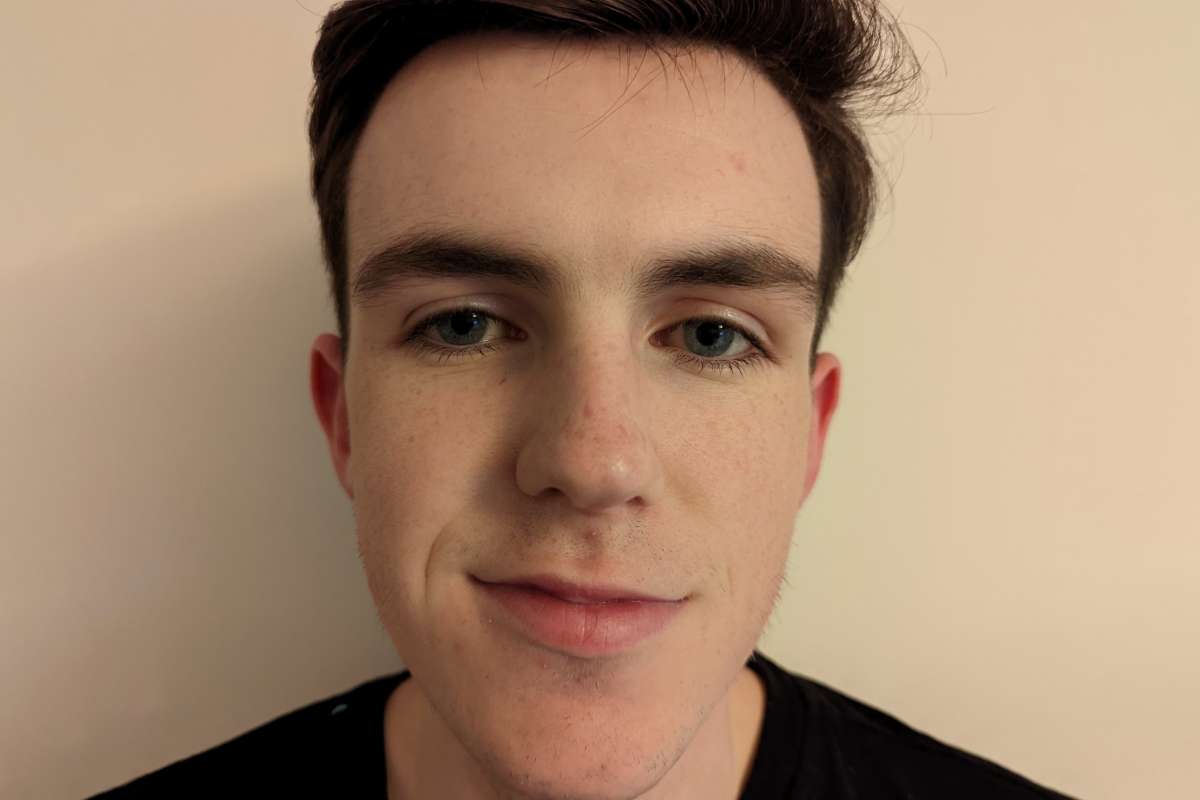 Previous school: Wadebridge School

Courses studied: Level 3 IT Diploma

Progression: Level 3 Support Technician Apprenticeship at King's Service Centre who provide IT support for King's College London University, provided by Cornwall College.
What made you choose the apprenticeship route?
I chose to do an apprenticeship as I wanted workplace experience alongside another qualification.
What is the best thing about an apprenticeship?
The best thing about an apprenticeship is that you are not limited to a classroom all the time and you are able to experience a workplace environment while developing more practical skills for the future such as teamwork and communication with colleagues.
How much time do you spend in the workplace vs classroom?
I spend 4 days a week in the workplace doing 8 hour shifts and one day a week in college, so I do 40 hours a week.
What's a typical day for you when you are in work?
A typical day at work at work is answering customers calls for either the university switchboard or the IT service desk and offering customer support by doing 1st line troubleshooting and also completing customer tickets, these are created when customers email the company with their issues or requests and it is my job to reply to their email with guidance or directing them to the correct services such as self service forms.
What's a typical classroom/study day?
A typical college day involves studying the theory course content which is similar to what I studied at Callywith and also showing skills I have used in the workplace and how that relates to these practices.
How did Callywith support and influence your decision to do an apprenticeship?
Callywith influenced my decision by providing information about local apprenticeships and by inviting a IT apprentice to come in and talk about their personal experience and what they did as a job which I found interesting.
When do you finish and what will your next steps be?
I finish my apprenticeship in 2024 and I am hoping to stay on with the company and progress to a different team such as cyber security or become a senior analyst for my current team, advising people on how to solve issues and train new members of staff.
Do you have any tips for students considering apprenticeships?
My advice for students considering apprenticeships is to find what they are interested in and do research in that subject. I would also advise you to create an account on the government apprenticeship website as that is how they are advertised by companies and they don't stay up for long so make an alert to tell you if a new one is advertised.