Tilda
Former A Level English Literature, Psychology and Biology student Tilda talks about her experience at Callywith and studying Creative Writing and English Literature at Winchester University.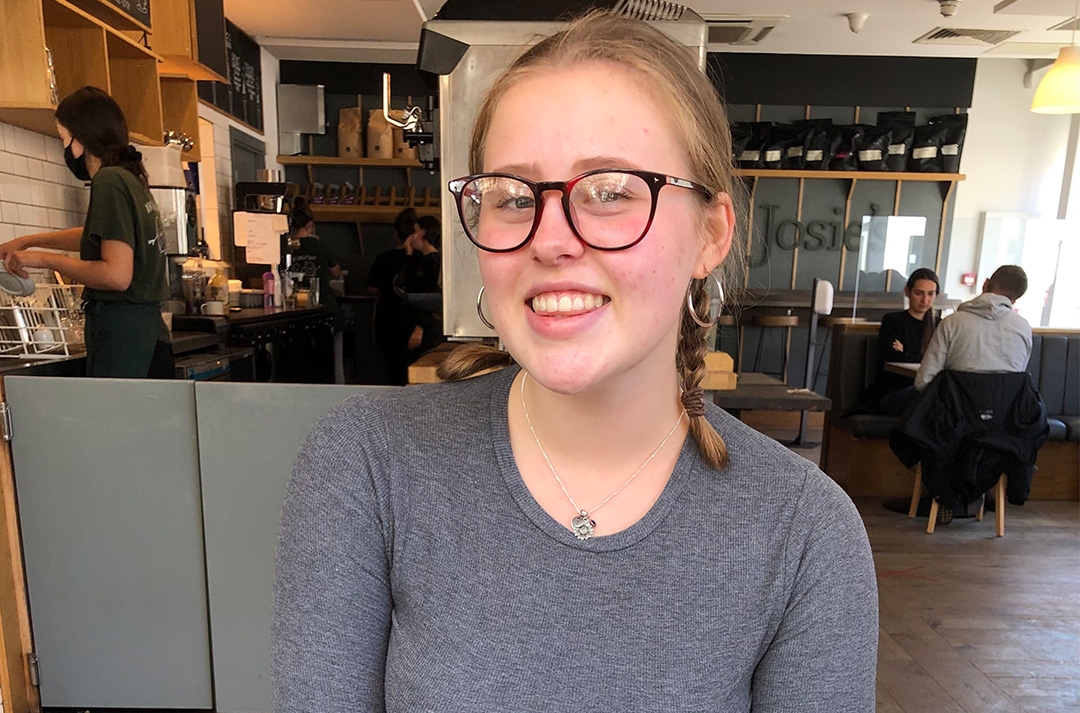 Previous School: Bodmin College

Courses studied: A Level English Literature, Psychology and Biology

Extra Activites: Extended Project Qualification

Progression: Creative Writing and English Literature - Winchester University
How are you finding your course/experience at university?
Initially, starting my first year of uni in a pandemic was overwhelming. I couldn't really make that many friends, even though we had blended learning (half online, half in-person) and because we didn't get that much face-to-face time with our professors, it was a little difficult to get to grips with the new style of learning. However, now I'm into my second semester and have experience with the teaching style and the kinds of assignments that are set, I'm settling into the course.
How did your time at Callywith influence and support your choice of/transition to university?
The UCAS sessions with tutors at Callywith were a lifesaver for me. The help we got with it was extensive and focused, and I was encouraged to go to university open days and enter competitions that might boost my chances of getting into my chosen courses.
I enjoyed the atmosphere of my classes at Callywith, particularly English Literature. Discussion is hugely important in subjects like English and being comfortable with classmates and the teacher can really affect both enjoyment and interactivity. The exploration of concepts through discussion in my English class helped me understand what it was that I wanted to do at university--as I changed my mind about my degree quite a few times before applying--and also prepared me for the style of teaching they use at my university.
How have your A Level studies helped you in your degree?
The Extended Project Qualification that I completed has helped me more than I expected in my degree so far. The sessions on referencing and research were particularly helpful in preparing me for essays, and the time management element helped me understand what structure works for me in both planning and writing of essays. English Literature allowed exploration through discussion, Psychology instilled evaluation skills and Biology helped me with discipline and self-motivation.
What are you hoping to do in the future?
I am hoping to go on to be an A-Level teacher myself. I want to teach English Literature, but I have also considered attempting to get some of my creative work published--whether that be traditionally, or online for magazines or journals.