How to make the most of the Callywith Virtual Open Event (Blog)
We are looking forward to meeting everyone at our Virtual Open Event on Thursday 20 January, 5pm-8pm. Here's a guide to everything you can do on the night and how you can prepare beforehand to help you make the most of your morning with us.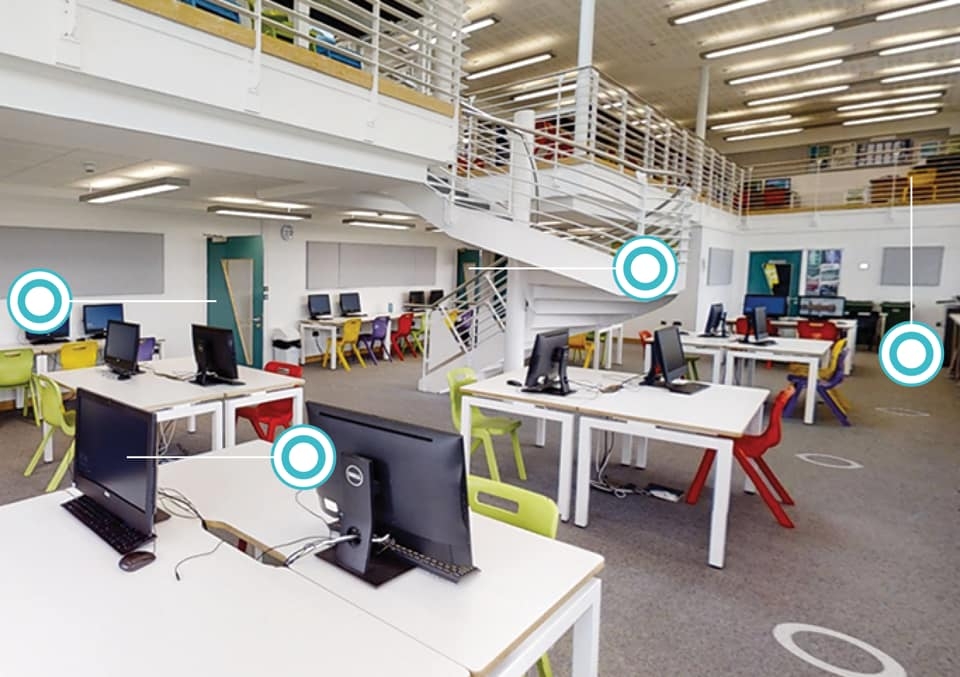 Make notes
Have a list of courses you're interested in to hand and the questions you'd like to ask lecturers. You'll get lots of information during the event, so the best way to remember the information important to you is to take notes to help you weigh up your options when it comes to making yoir decision.
Prepare the apps you'll need in advance
If you're using a mobile or tablet device to access the live online chat rooms, you will need to install and open the free Microsoft Teams App from your phone's App store. Alterntively, you can access these from a desktop computer by choosing the 'watch on web instead' option when the new browser window opens.
Get to know lecturers
If you've got an idea in mind of what courses you would like to study, then make sure to watch the Subject Spotlight videos from the lecturers that could be teaching you. Visit our subject areas to pick out some courses that interest you and the subject staff will be pleased to chat with you to answer any questions you have to help you decide which course/s are right for you.
Hear from our students
There's no better way to find out about the College than hearing from our students. They can give you a first-hand experience of what life at Callywith is like and help you decide if this is the College for you. Watch the videos on our Student Experience page to hear why they chose Callywith, their experiences at the College and why they love their chosen subjects.
Explore the facilities
Using our fantastic interactive 3D Virtual campus tour, make sure to visit more than just the classrooms and take a look at the modern IT suites and learning centres, college refectories, fantastic sports facilities and the spacious lecture theatre. Exploring the whole campus virtually will give you a feel for the atmosphere at the College and introduce you to all that there is to offer. It might also minimise your chances of getting lost on your first day!
Find out about extra curricular activities
Staff will also be able to give you information on the extra-curricular activities that you can get involved in around your lectures, including a variety of academies and activities such as Health, Wellbeing & Sport activities, NCS and Duke of Edinburgh Award.
Find out about transport and bursaries
If you've decided on the perfect course, then the next step will be sorting out how to get to the College when you start in September. Information on transport and bus routes will be available and you will also have the opportunity to ask our support team any questions you may have. If you think you might be eligible for financial support, speak to our Student Services team who will give you all the relevant information that you need to get you on your way.
Get advice and guidance
If starting college has you feeling nervous, then our Student Services team will be on-hand to talk to you about any worries you have to put your mind at ease as well as providing information on the support they provide including mental health, physical health, therapy dog, careers, financial support and much more.
Find out how to apply
If you are excited about what Callywith College have on offer, good news, you can apply online on the night! If you need any help completing your application, our friendly admissions staff will be available to help.
Enjoy it!
While the main objective of the morning is to find out as much information as possible, we hope you enjoy the Virtual Open Event at Callywith College, we can't wait to welcome you online!