Lessons from Auschwitz
A Level History students Becca and Ellie, who have recently returned from a harrowing trip to Auschwitz, look back on their unforgettable experience.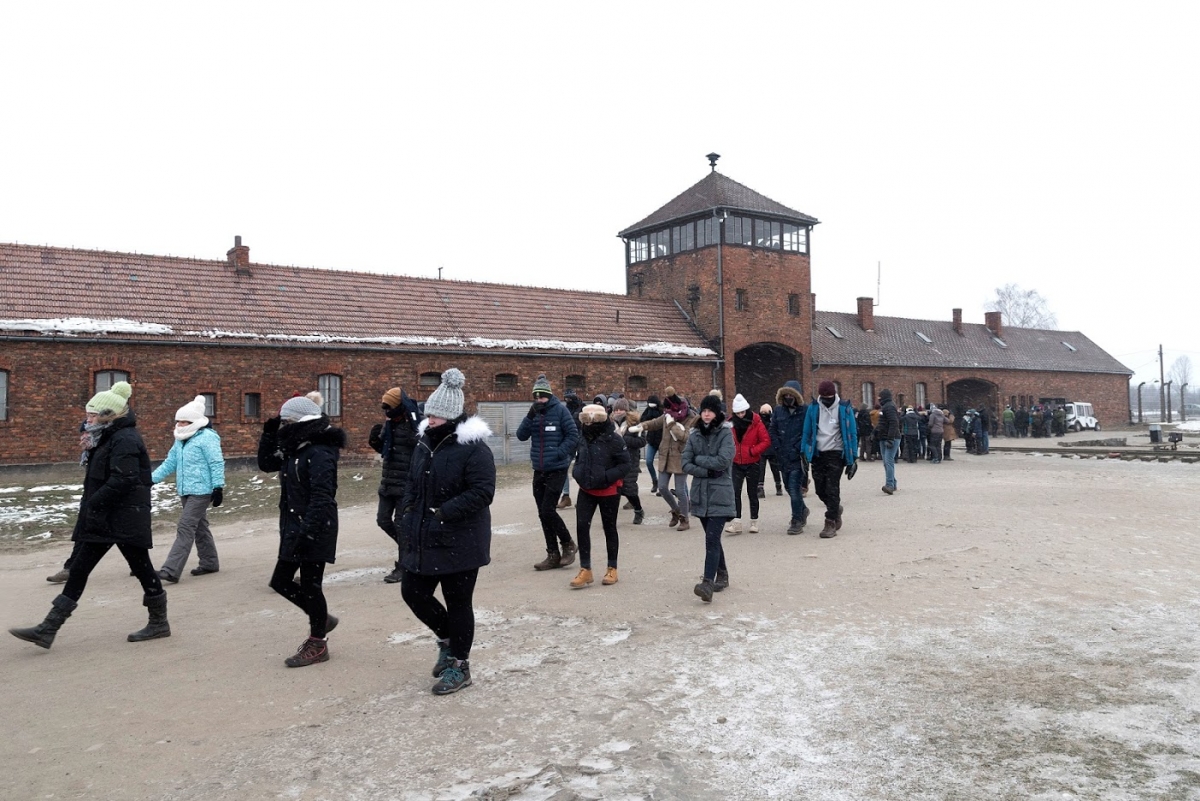 A Level History students Becca and Ellie joined recently returned from a harrowing trip to Auschwitz. The students joined others from colleges across Cornwall and Devon to take part in Holocaust Educational Trust's 'Lessons from Auschwitz' project which aims to increase knowledge and understanding of the Holocaust for young people and its relevance today.
History student Becca Langford, looks back on their unforgettable experience…
Having woken up just after 2am, Ellie and I found ourselves heading to Exeter Airport for our flight to Poland. We were on our way to the most notorious historical site in Europe and were about to experience something we were unlikely to ever forget. The opportunity to visit Auschwitz and bring such a horrific event out of the textbooks, naturally caused deep reflection and gratitude for the comfortable lifestyles we live today.
Once we landed in Krakow we were greeted by the freezing Polish weather with high winds and temperatures as low as -27! The first place we visited was a small square in the town of Oświęcim. Here we spent some time in the Auschwitz Jewish Centre, a museum based in the only surviving Synagogue of the town. Oświęcim was home to over 8,000 Jews which was over 50% of the town's population and by 1941 the entire Jewish population had been deported to concentration camps, most likely Auschwitz. This was a great place to start our journey, giving us an insight into pre-war Jewish life, before the Holocaust atrocity.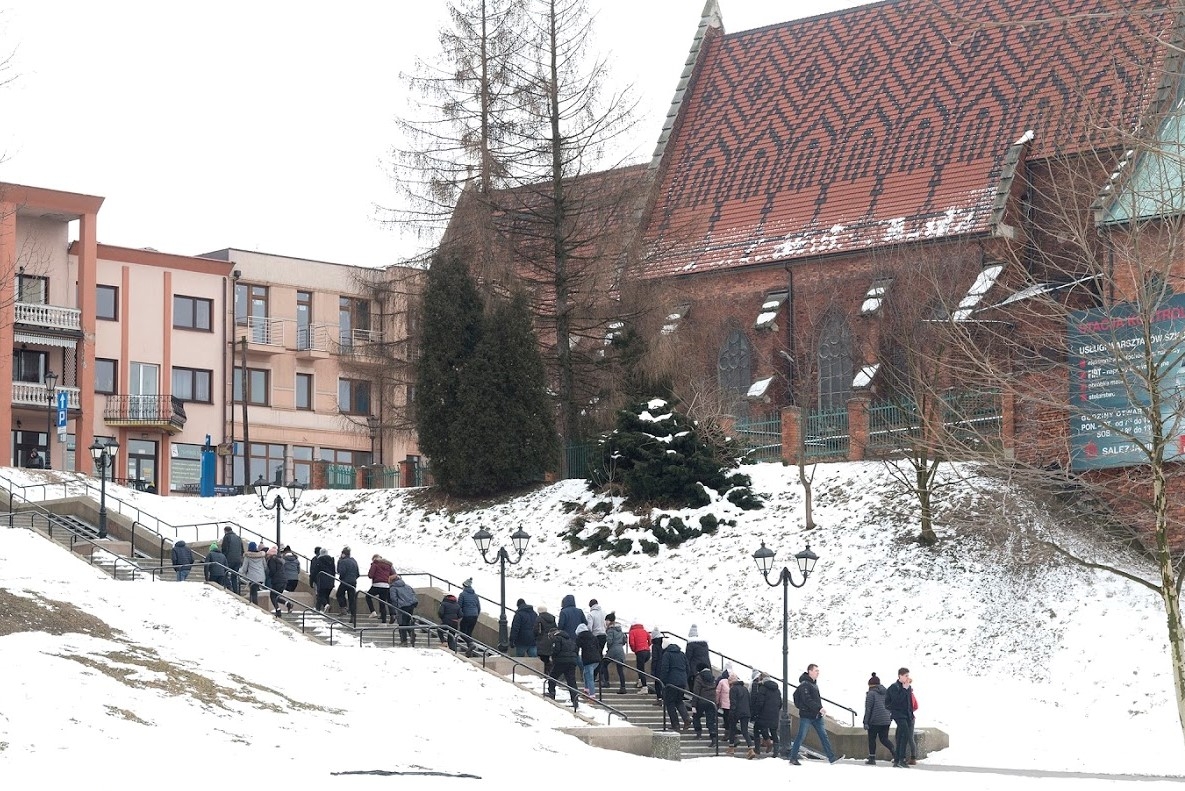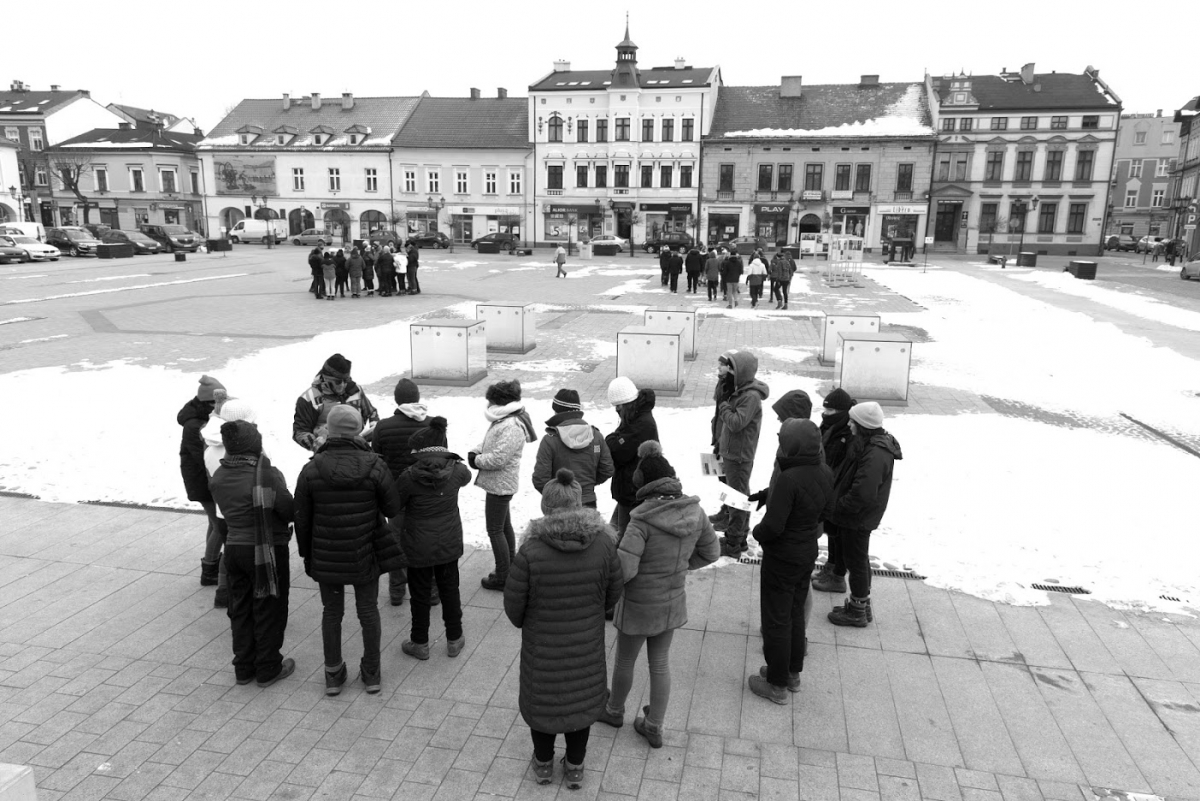 The next part of our journey was based in Auschwitz I. As we walked around the site, following the exact footsteps of millions of people who had lost their lives, we saw a number of exhibitions which only proved the sheer scale of the Holocaust. We saw masses of suitcases, shoes, glasses, utensils and even hair. The purpose of our visit was to 'rehumanise' the victims of the Holocaust and seeing such personal possessions, only helped in achieving this aim.
Possibly one of the most harrowing moments of the day was in Auschwitz I. We found ourselves in an exhibition room surrounded by children's clothes, shoes and many enlarged pictures of their sufferings. This was until we moved on to the next exhibition room where we were surrounded by videos of Hitler giving strong anti-Semitic speeches in front of large crowds of cheering respondents. This really brought home the devastating effects of the holocaust and was extremely difficult to comprehend.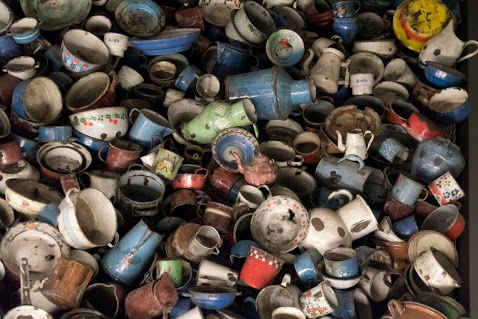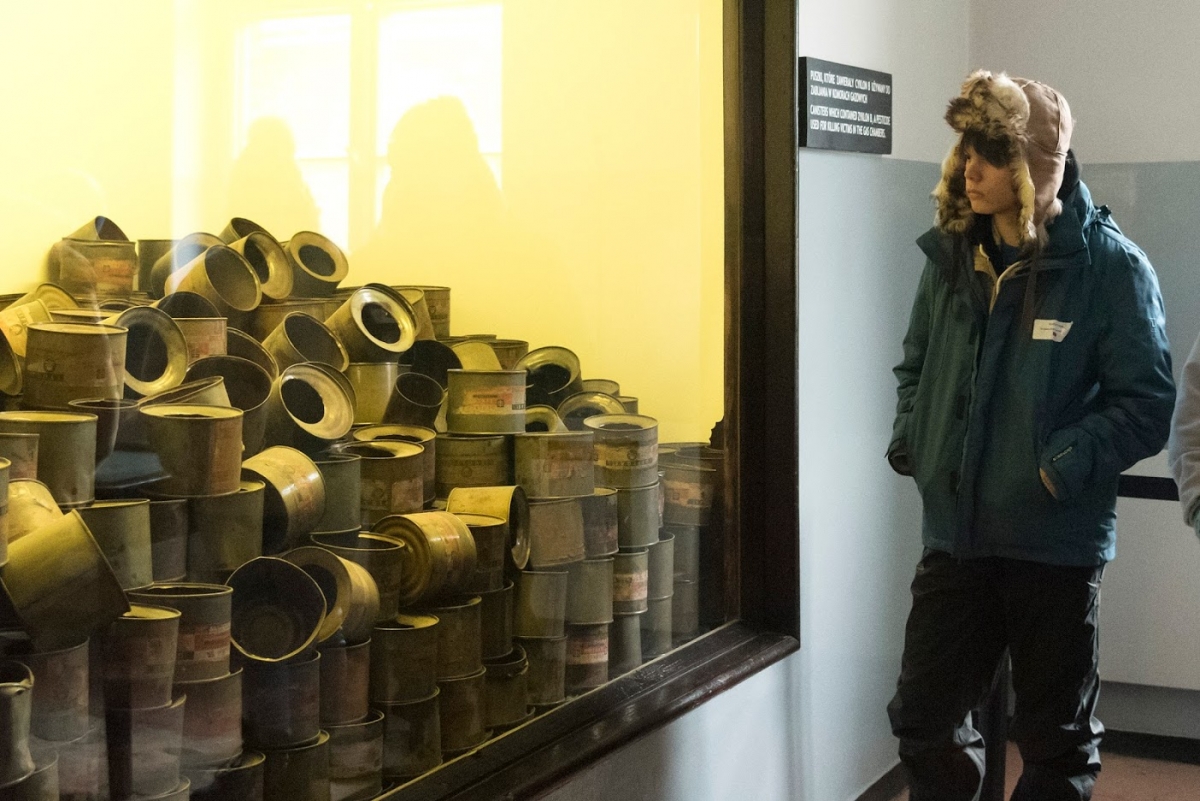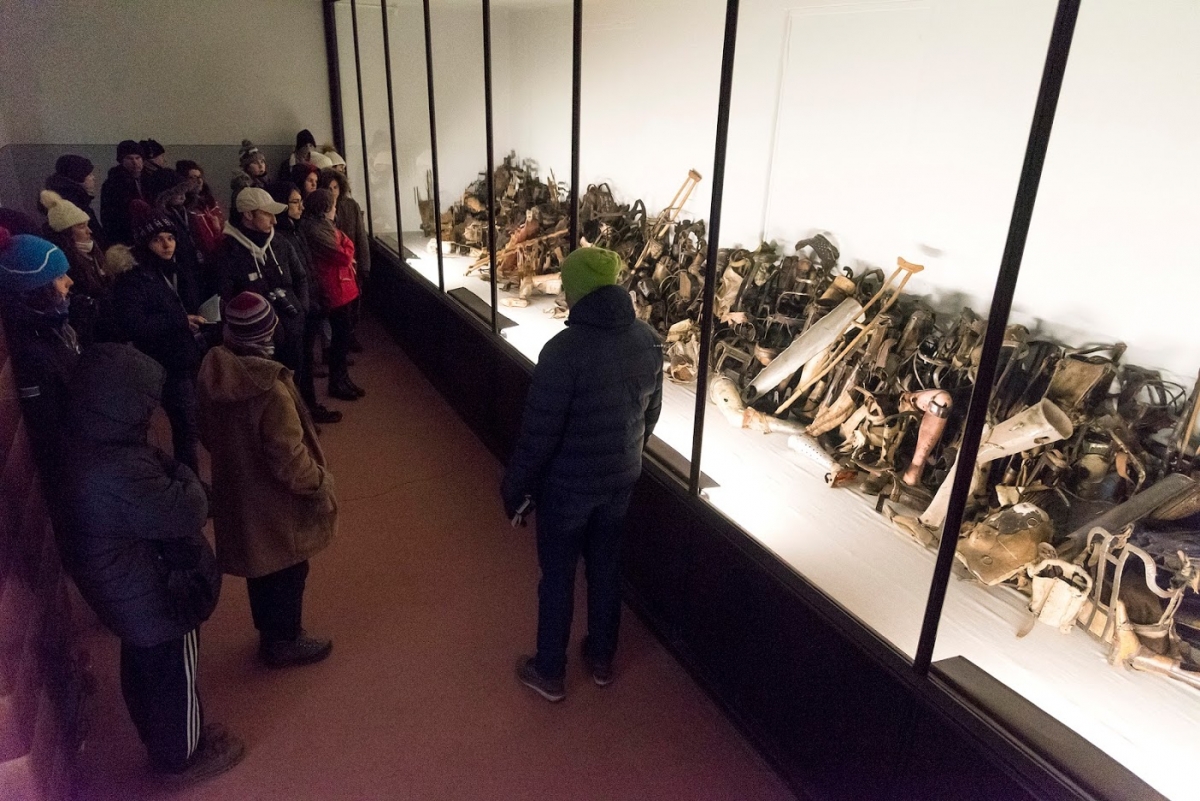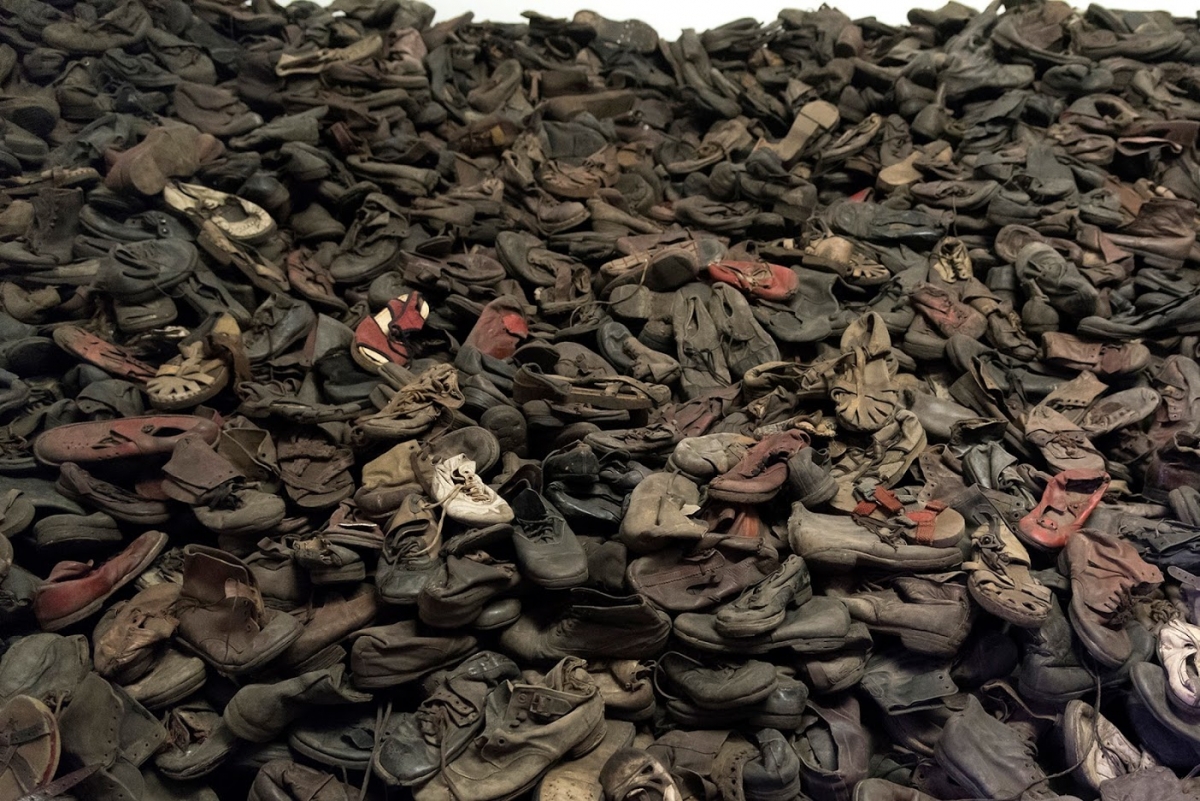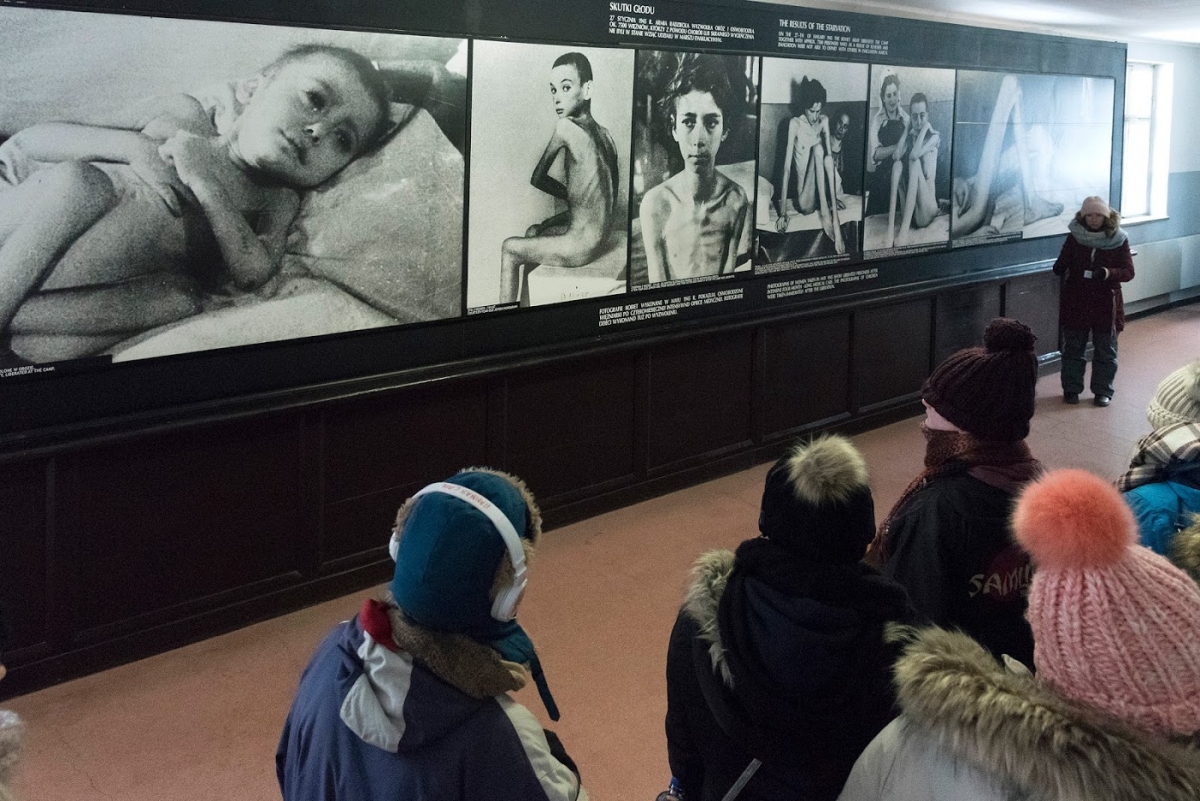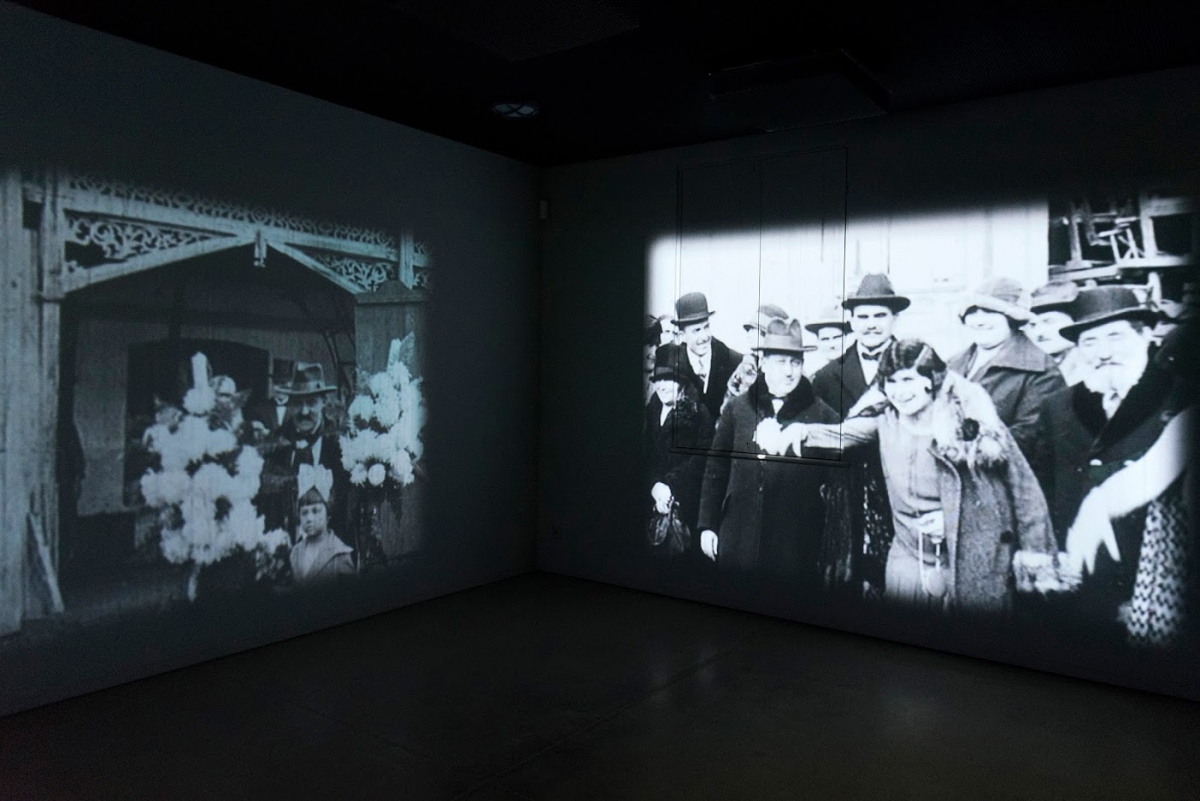 We then moved on to Auschwitz-Birkenau. Having not knowing what to expect from the visit, it very quickly became clear that the site lived up to its stereotypes as an eerie and isolated place. On arrival we spotted the infamous train track leading into the camp where millions of people were transported in horrendous conditions. Neither of us were expecting the camp to be quite so vast. Whichever direction we looked, all we could see was countless identical barracks, ruins and fencing extending for miles.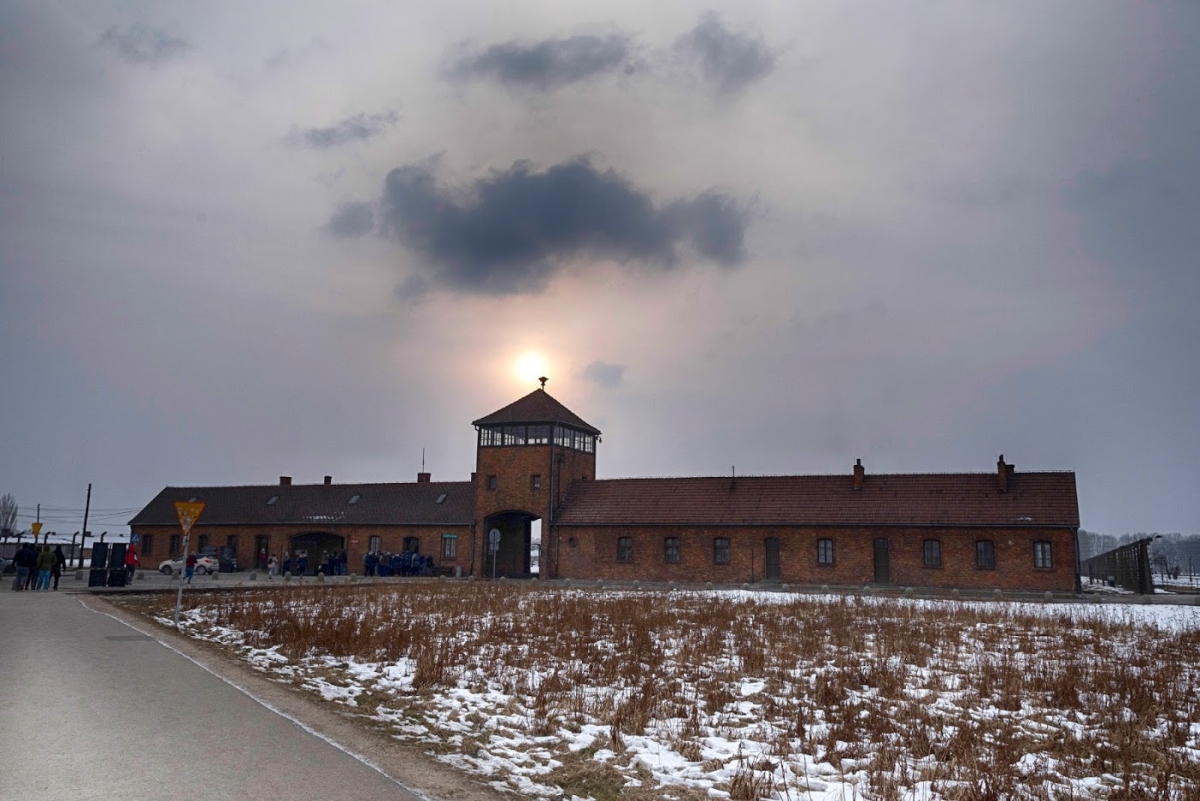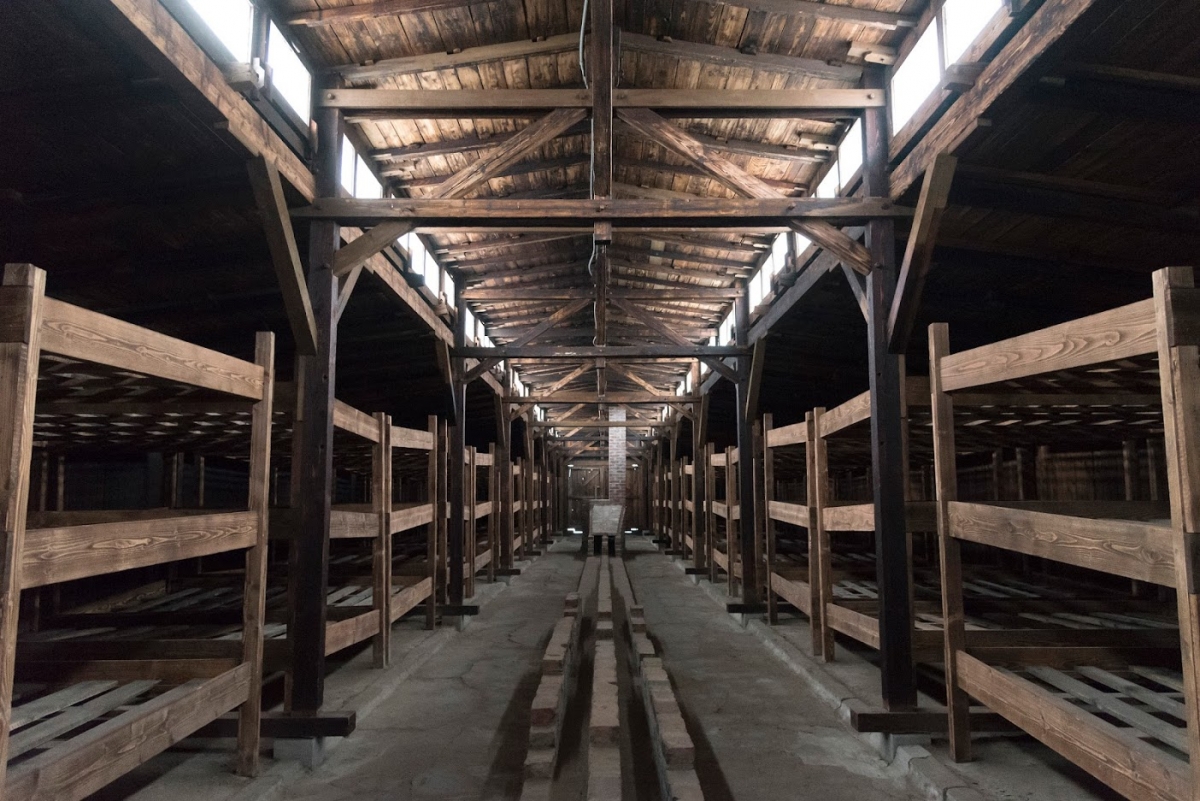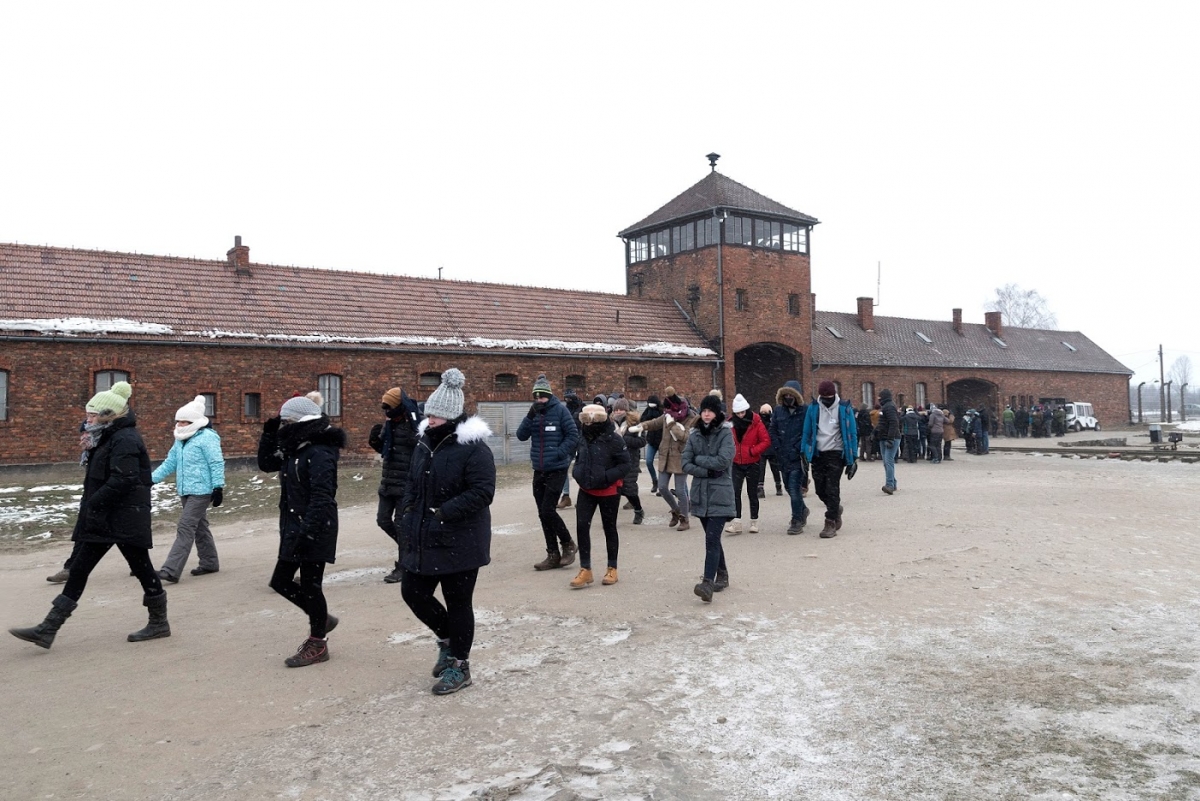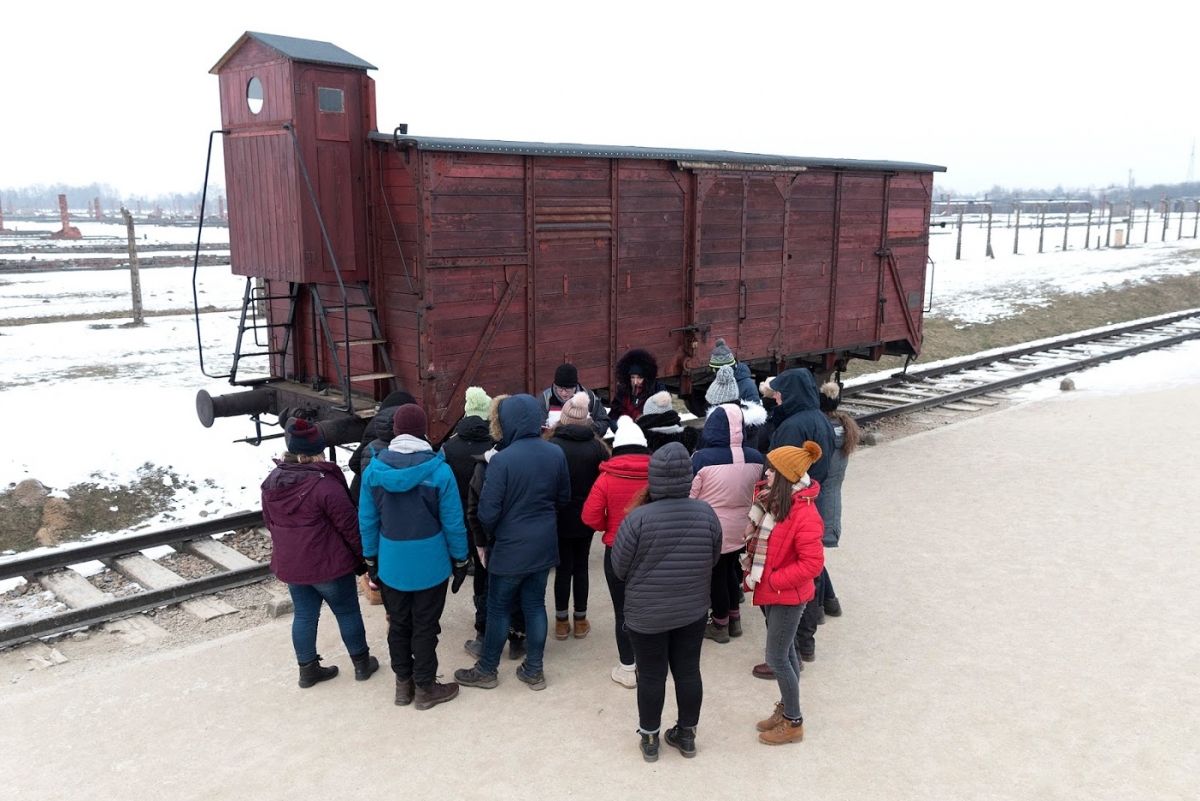 Part of Birkenau had been restored into a memorial. Here all 150 members of the Lessons from Auschwitz project gathered for a ceremony where a Rabbi came and shared his views on the holocaust and sang Jewish prayers before our departure from Poland. We returned home at around midnight that same evening.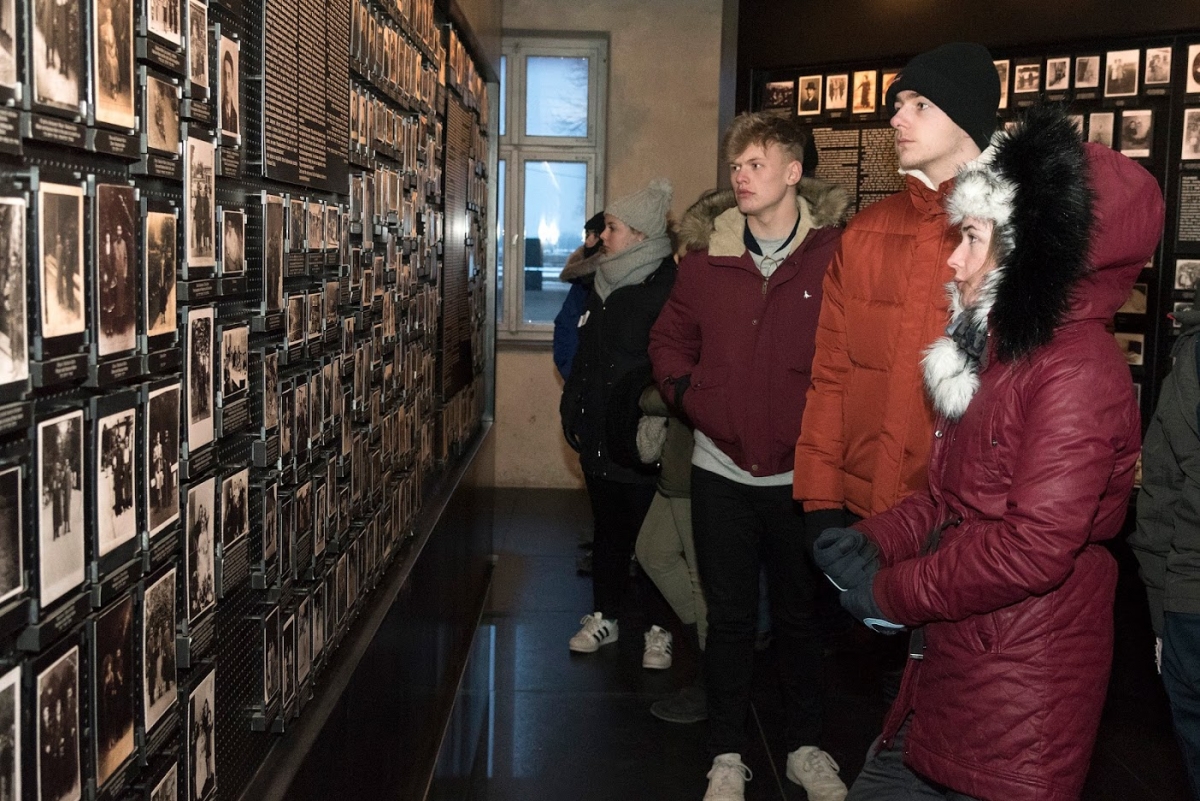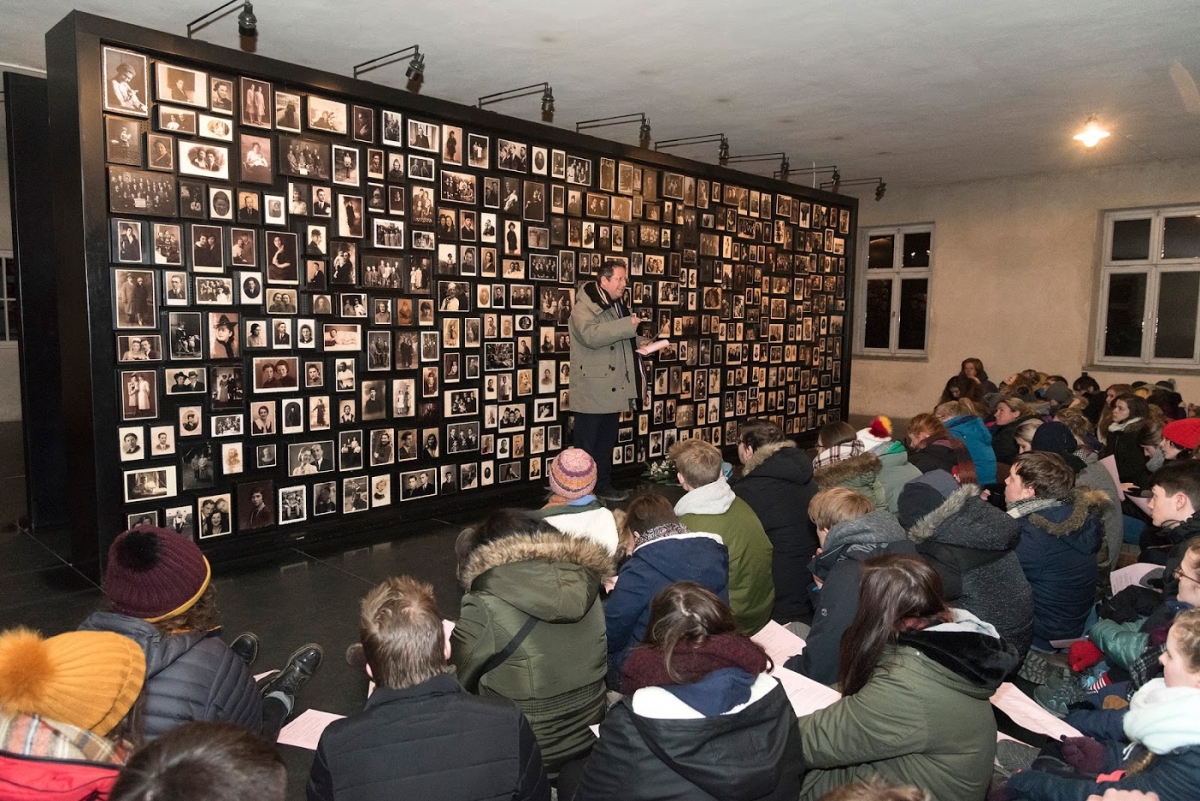 The experience overall was extremely eye opening and both myself and Ellie felt extremely privileged to have had the opportunity to deepen our knowledge of the holocaust so that we could share our learning with others and help ensure that the worlds future doesn't look anything like the past.
Watch a video montage of Becca and Ellie's experience below: