Protective Services students experience day in the life of a firefighter
Level 3 Uniformed Protective Services Diploma Students were hosted by Bodmin Community Fire Station for a brilliant Fire & Rescue Service Insight Day.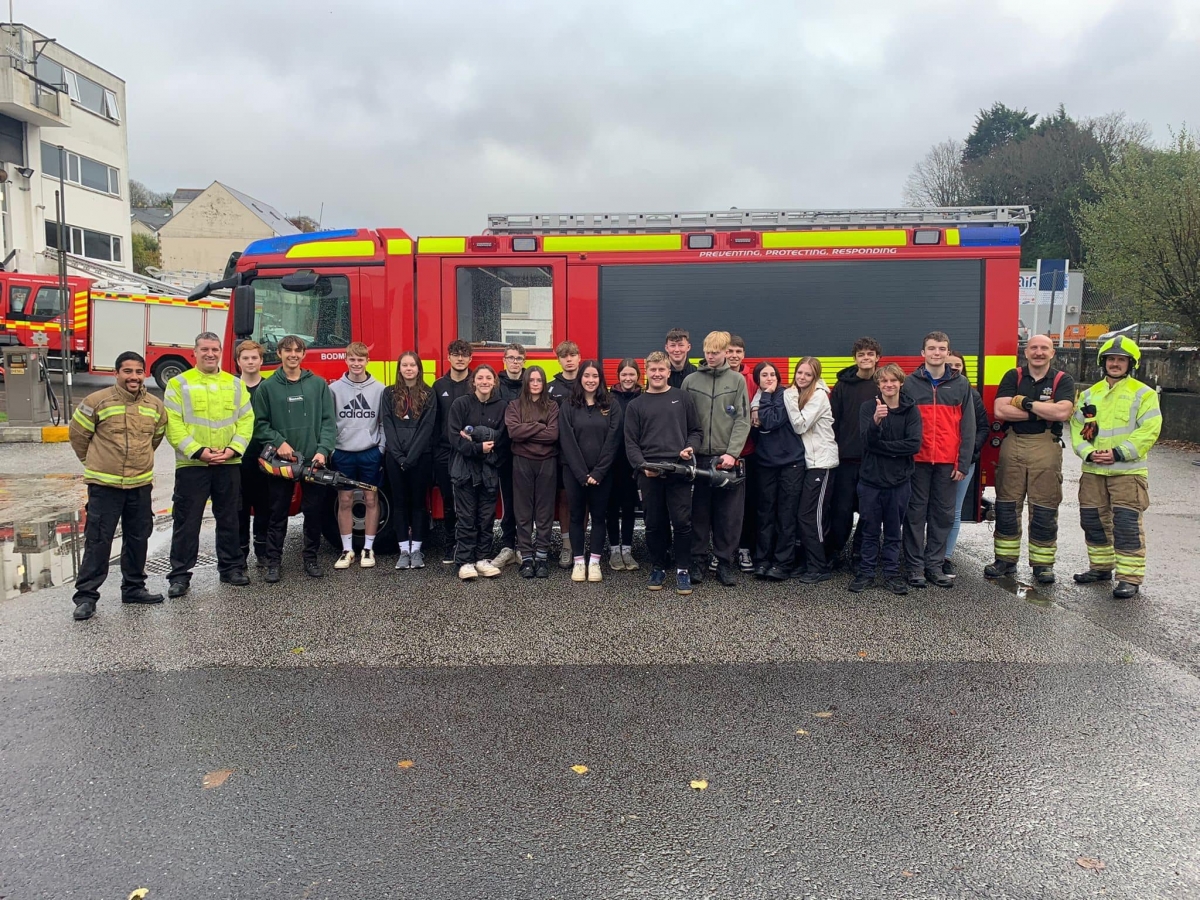 The day began with an in-depth presentation on all the different equipment used by firefighters, which was interrupted by a real-life call out, allowing students to watch the speed and effectiveness of their response. Luckily, students were left in the capable hands of two trainee police officers and two firefighters, to continue their experience.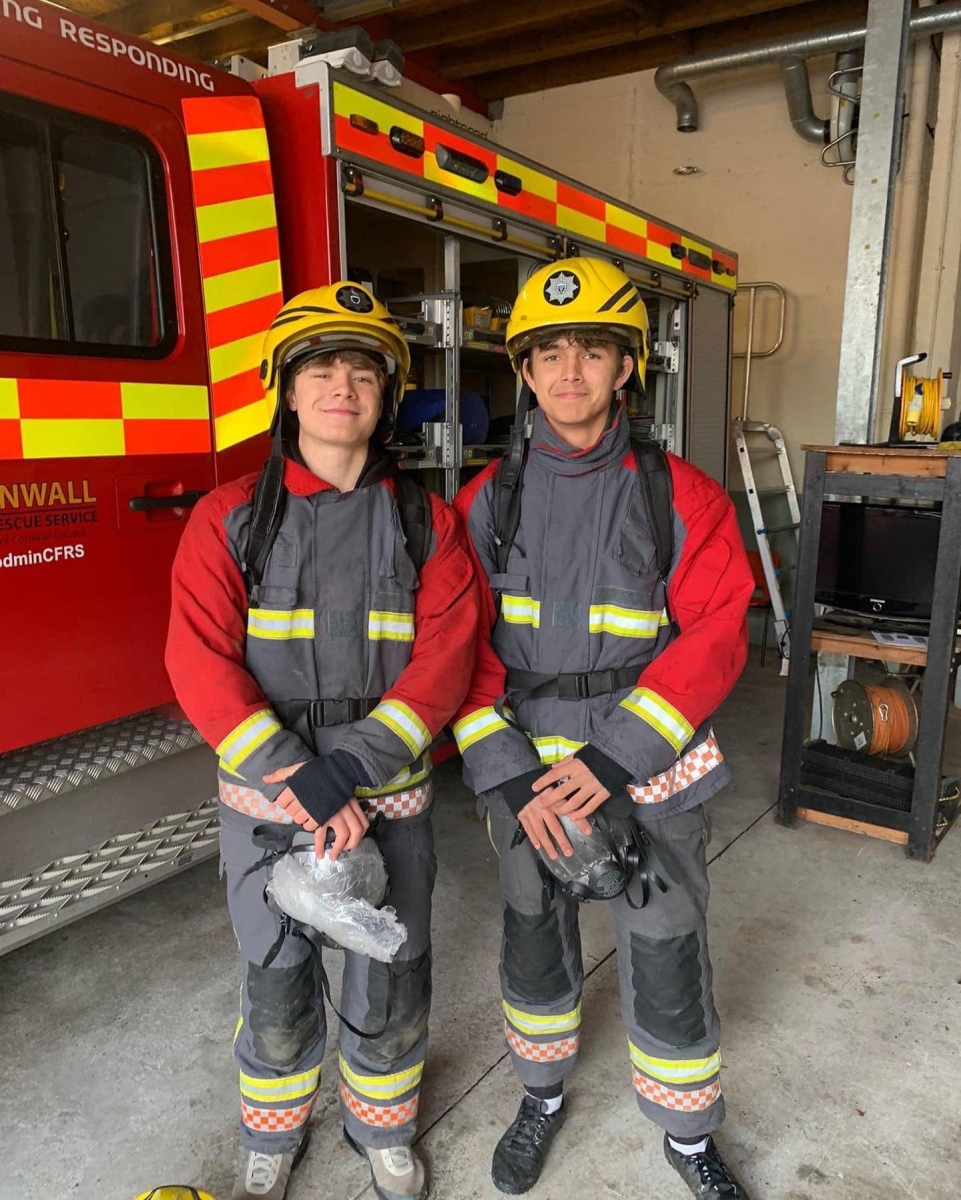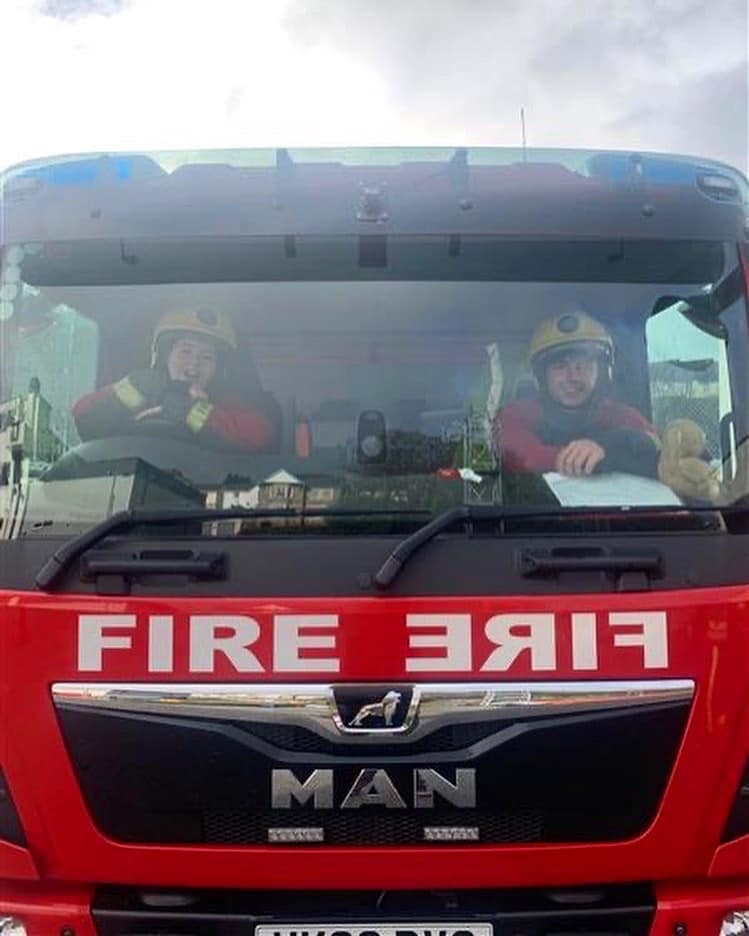 The day continued with students all donning firefighter clothing including helmets. The students also had the opportunity to participate in the FireFit annual test that all Firefighters must pass. This included hose runs, equipment carries, dummy drags and sprinting.

The crew returned from their call out and students began their BA (breathing apparatus) drills, carrying out searches in a replica two-story house damaged by fire and searching for casualties in the dark.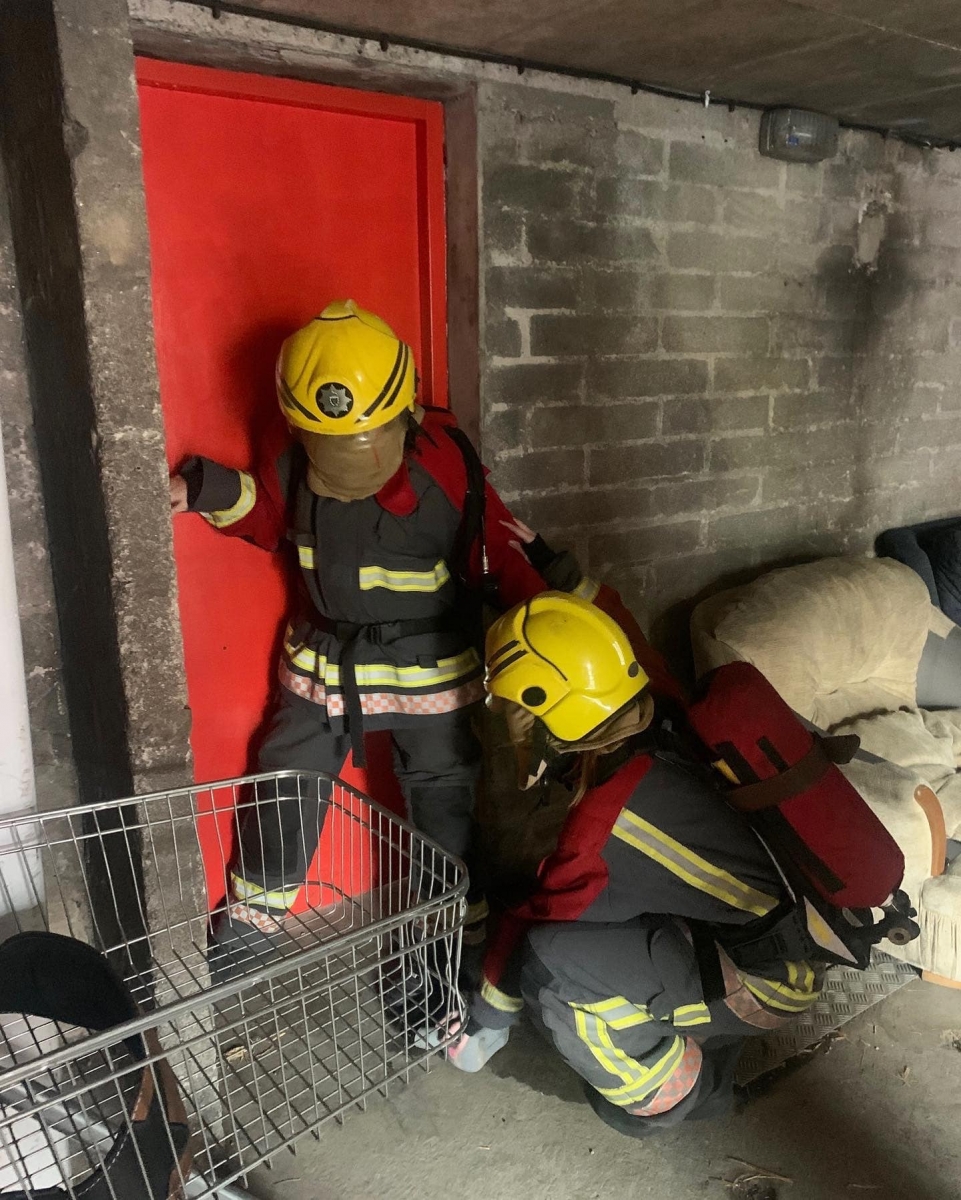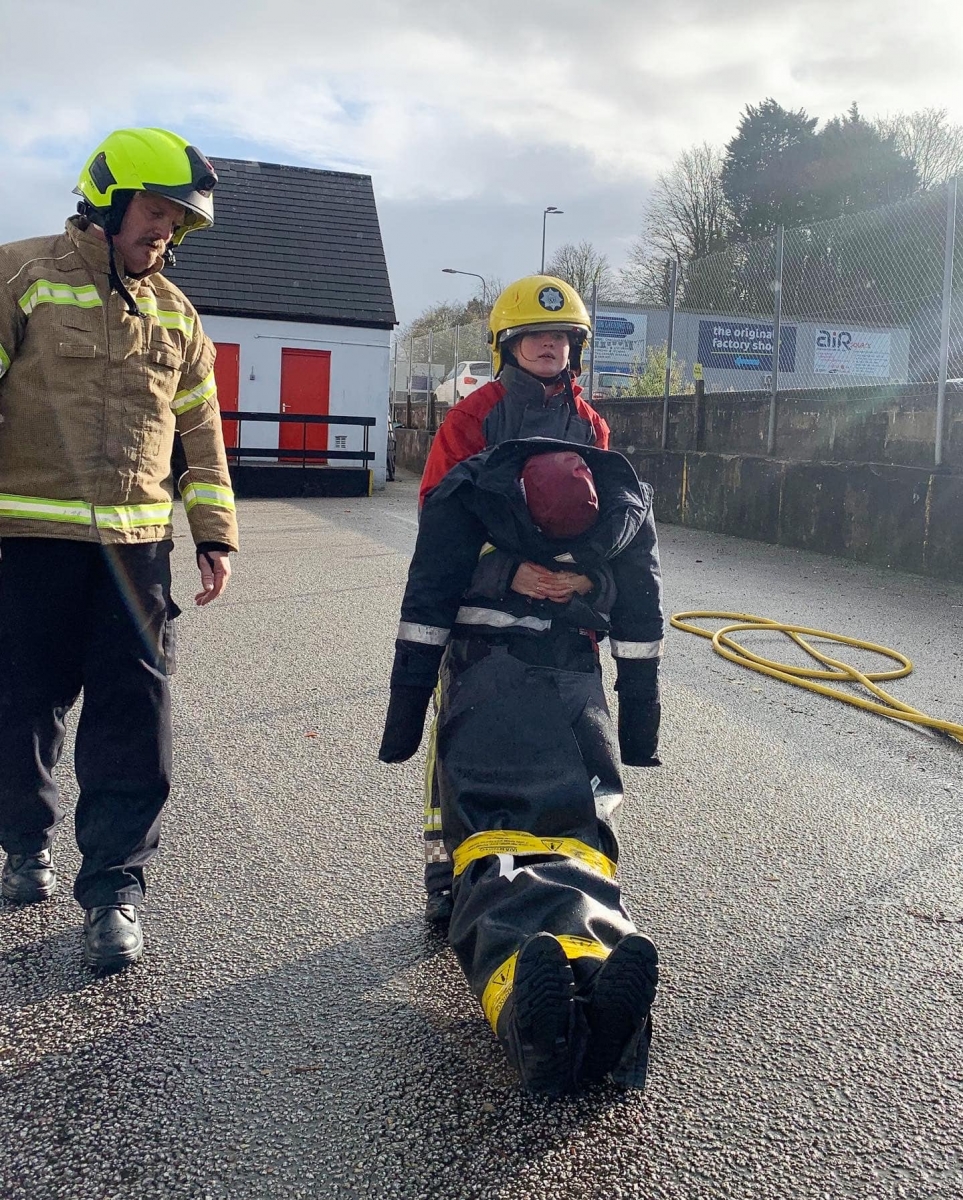 The final experience involved four willing volunteers sitting in a car that was made to replicate a crash. The firefighters demonstrated the crash equipment to cut them free.

The students had a great time learning about the skills and equipment fire fighters use to save lives.

We are very grateful to the Bodmin FRS team for an incredible experience!