Student film project to appear in showcase celebrating exceptional talent
Callywith Media students' film project, Blink, has been praised by judges as "brave and memorable" after being selected to appear in a showcase celebrating exceptional talent from across the region.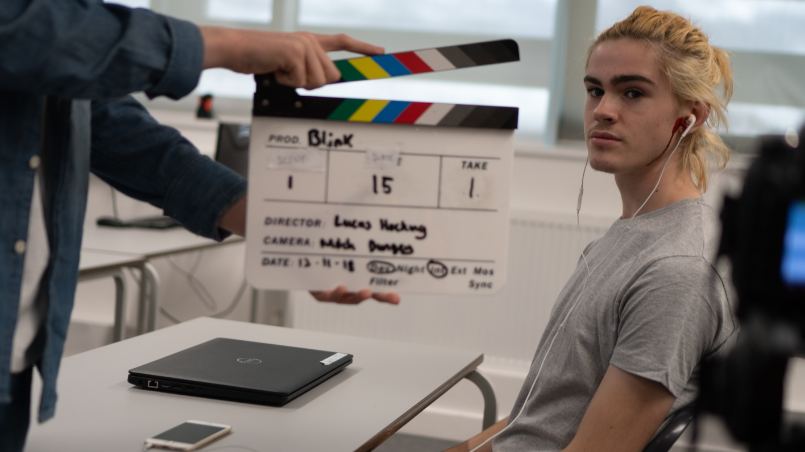 The short, dystopian film, created by Callywith's second year vocational Creative Media Production & Technology students and starring Drama/Media AS student, Louie Greensmith, has been selected by Into Film to appear at a variety of venues across the South West.
Jane Coulter, from Into Film, said: "Blink is a brave and memorable film that creates a close and claustrophobic atmosphere effectively using colour and sound to build tension. The sci-fi, Orwellian world created is scarily realistic and the comment on use and dependency of technology is cleverly explored and would not seem out of place in a not too distant future."
Into Film celebrates and encourages students nationally to get into film-making and the showcase is aimed at celebrating the "exceptional talent" of young film-makers 16-19 across the South West.
Student director, Lucas Hocking, who is heading to Bristol Uni in September to study film production, said: "Making Blink together in such a short time from an original script really tested our skills. It's great to get this praise from the judges."