Students shine in showcase performance
Drama students from Callywith College, in Bodmin, took to the stage last week to perform in the inaugural Drama Showcase.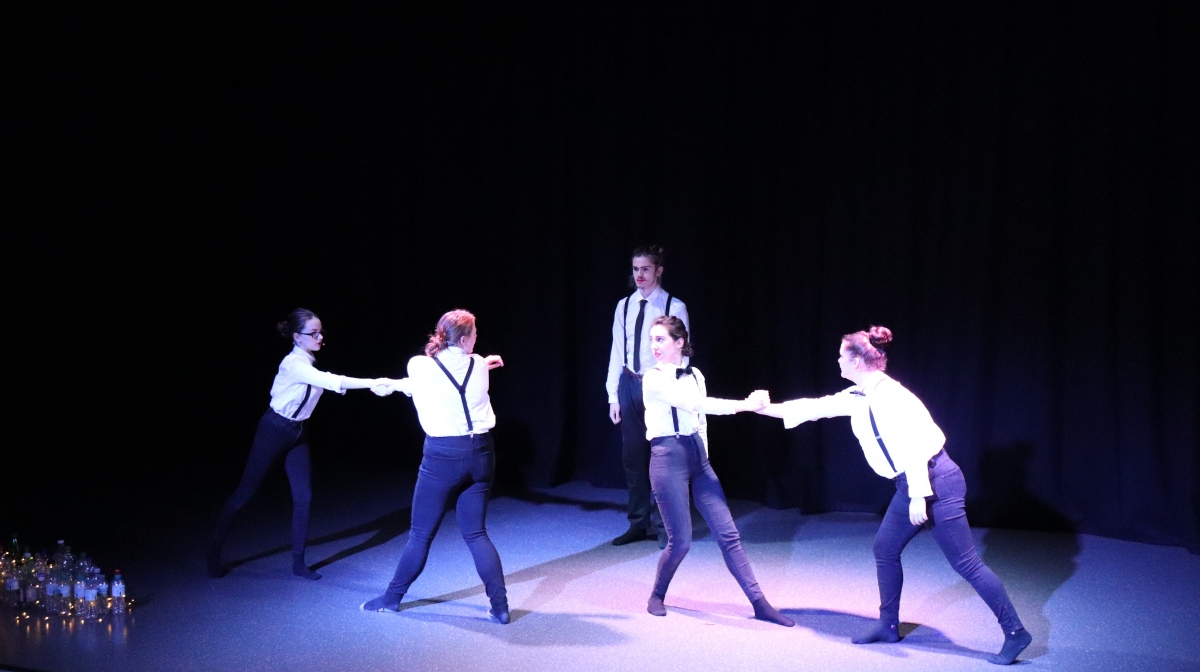 First on stage was AS Drama and Theatre Studies students, who performed scenes from the sensational 'Things I know to be true' and a reinterpretation of the script 'Lungs'.
Following the young actors the 2nd year students performed a series of captivating solo and group performances, creating their own theatre using influences such as Brecht's Epic theatre and Gecko's visceral staging techniques.
First year student Sally Nash enjoyed the opportunity to showcase what she has learnt this year, saying:
"The showcase gave the Drama students the chance to work together and create a piece of theatre that reflected all the hard work we had achieved throughout the year. The fact we were involved in all aspects of the production allowed us to see how real theatre is made, giving us a greater understanding of what the industry is really like."
Sally went on to thank Drama Lecturer Clare Underwood for her support:
"Clare supported us all every step of the way; making sure we felt happy and excited to perform in the showcase and helping to keep us feeling stress free. This support really grew our confidence and our belief in ourselves."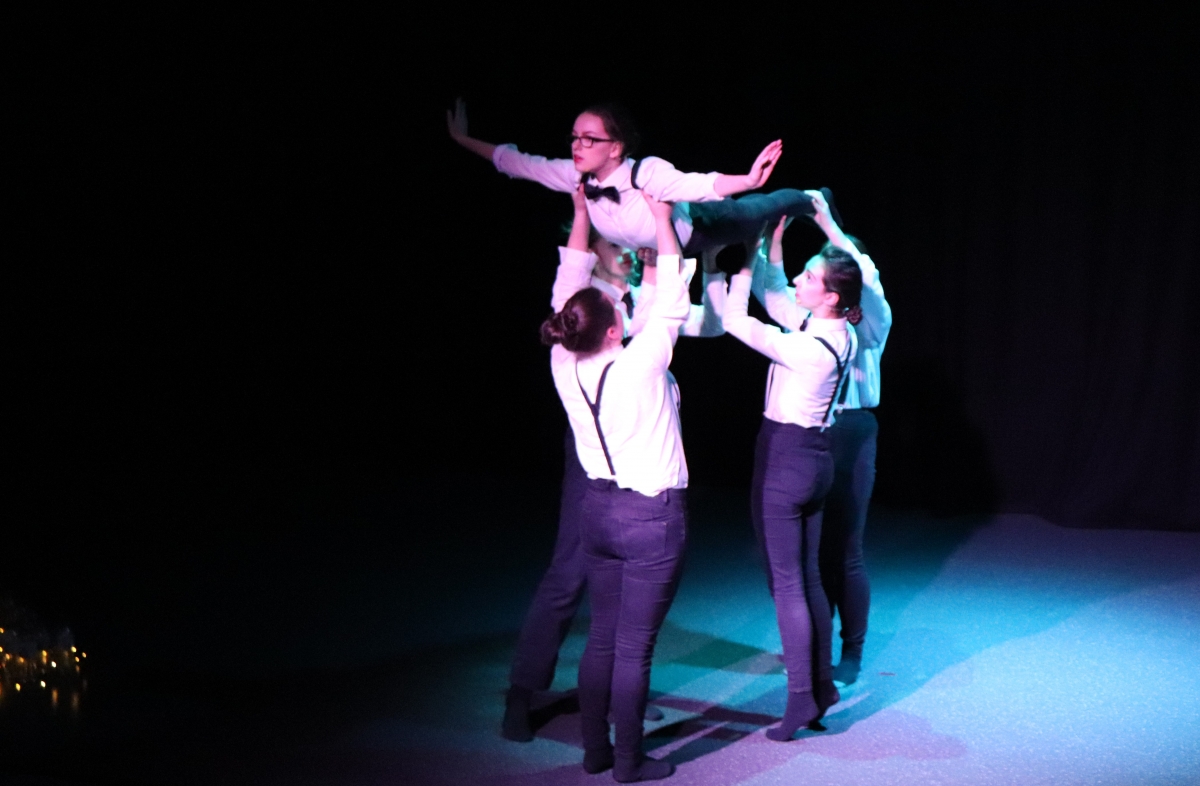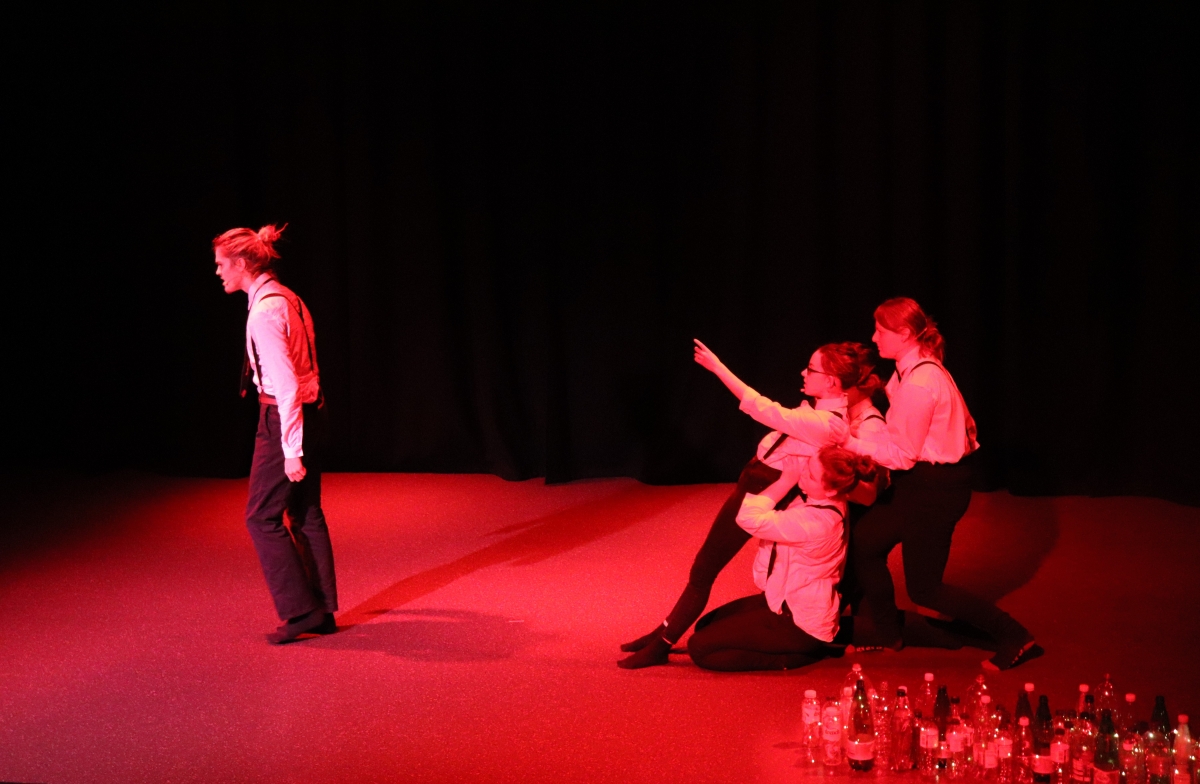 The AS and A Level actors delivered the showcase, which included their exam pieces, to a captivated audience of students, family, friends and staff.
Callywith College Trustee Chris Twigg praised the students' performance, describing it as 'emotional' and 'thought provoking' and their acting 'outstanding'.
Assistant Principle Lucy Maggs attended the showcase and said:
"The showcase provided fantastic insight into the incredible work and dedication of the Drama students at Callywith College. We can't wait to see more from them!"
Callywith College Drama Lecturer Clare Underwood was very impressed with the students work, saying:
"The absolute professionalism shown by the student cast and crew was amazing. I couldn't be any prouder of their performance. I take my hat off to them all!"
If you are interested in studying A Level Drama and Theatre Studies at Callywith College this September 2019, spaces are still available. To apply and for more information visit our website at www.callywith.ac.uk