Why you should be volunteering (Blog)
1-7 June is national Volunteers' Week! This year, Volunteers' Week is about volunteering for all – celebrating the huge range of people who give their time in so many ways. We've put together some tips on how you can volunteer and how getting involved can benefit you.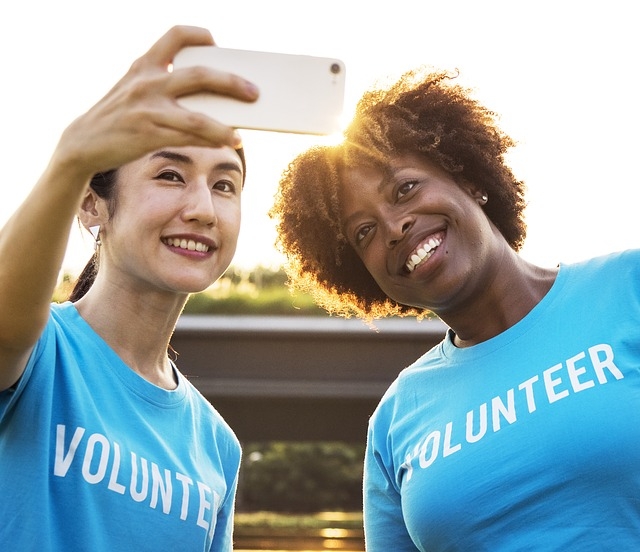 Why you should be volunteering
Volunteering is a fantastic way to add variety and experience to your life while bringing a little goodness into the world. If you've always thought volunteering wasn't for you, here are some facts and thoughts about volunteering that might just change your mind.
Learn it all!
If you are studying a particular course or you are interested in pursuing a specific career, volunteering within that area is the perfect way to add depth and breadth to your studies while giving you a taste of what to expect.
If you are lucky enough to have a career in mind and want to start building your experience now, speak to Student Services as they can give advice on which volunteering opportunities to take.
Level up
If life were a video game then volunteering would be a great way to gain XP. No matter what area you volunteer in, the experience you gain is invaluable for so many reasons.
The skills you learn while volunteering are often varied and highly regarded by employers. When volunteering, you will get to interact with many different people and you will have opportunities to think of creative solutions to problems during days that are never the same. These people skills, problem-solving techniques and the ability to adapt are key skills that employers look for.
Show off
This brings us neatly onto the fact that volunteer work looks great on your CV or UCAS application. Not only does it show off your newly acquired skills but it shows that you are willing to go the extra mile.
Volunteering while studying at college also shows that you have great time management skills, a desirable trait to both universities and employers.
Getting Started
There are many ways to volunteer your time, whether for a large organisation, or a local organisation that will have you helping people on a more one-to-one basis. A good place to get started is the do-it.org.uk website. Here you can find the perfect volunteer opportunity for you. You can search volunteer opportunities by location and by areas like your interests and the skills you have to offer.
If you would like to start volunteering, Volunteers' Week is an ideal time to get chatting to organisations you're interested in and find out more about their volunteering opportunities. Check out #volunteersweek on Twitter to explore more about volunteering and to share your own volunteering stories.