Recognising our young carers on Young Carers Action Day
Wednesday 16th March 2022, is Young Carers Action Day, a day to recognise the selfless actions of many young people who look after family members that are ill, or help them by looking after other members of the family, while they can't.
Young Carers Action Day is also a day to call for more action to support young carers and give them the extra bit of help they need to live full and healthy lives.

Each year, a campaign is chosen by young carers across the country to help spotlight all the amazing work they do. This year's theme is 'Isolation' - recognising that it can be isolating being a young carer; having to prioritise caring responsibilities over a social life with friends.

Some of our wonderful student young carers have been kind enough to share their inspirational stories, adding their voices to this worthwhile campaign…
Charity's story:
"As a young carer, my responsibilities include things such as cooking dinner each night, making my siblings and parents their lunches, I clean the house and do the housework, a lot of what would be chores. I do the washing and ironing in the household. Being a young carer impacts my social life a lot, and I find that college is a good way to socialise with friends and get away from the demanding role of being a young carer. I don't have a lot of free time at home, so free periods at college are extremely useful to catch up with work, and to do homework, so I don't have the stress at home of trying to care for my mum at the same time as working. However, despite this, being a young carer is super rewarding! I can gain more independence, and it feels really nice to be able to give back and care for the woman who has cared for me for so long. I have it easier, as my mum is mobile and able to take care of herself for the time I am at college, and I have other siblings to help out!

"Being a young carer and being in education full time, as well as a part time job and volunteer work is stressful, but really rewarding, and I can gain independence to do things, as well as gaining a deal of knowledge in life skills."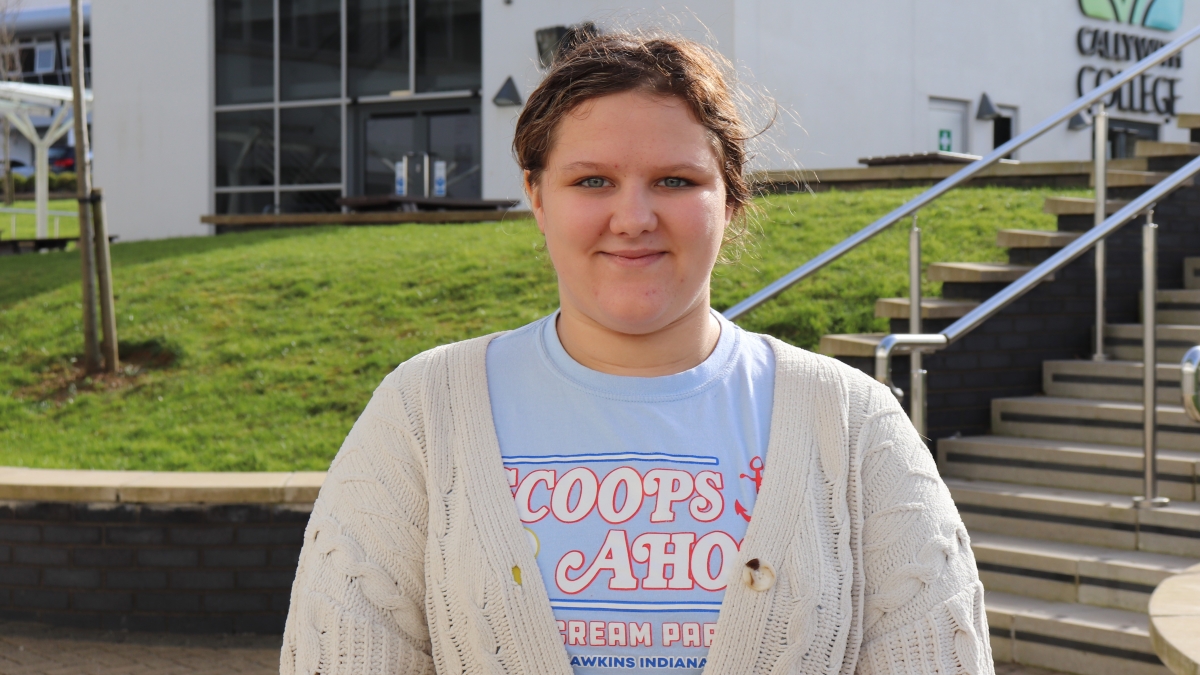 Lauren's story:
"I am a carer to my dad. For all my life I've known him as disabled. I have always been there and helped him grab and hoist up objects as well as helping him up when he toppled over as well as extras in the past. I was constantly helping him move around grabbing objects and things he dropped onto the floor which he cannot get due to his spine problem. However, he now doesn't fall over quite as much due to a lower spinal transplant which worries me as he is still accident prone.

"As a child, I always wanted to play sports like football and basketball with him, sadly I never got to do that due to is his spinal problem and when I went to the park as a child, seeing other children playing football and frisbee with their parents would sometimes make me feel left out.

"So, I would like to send out this message to the students that are carers for family members: You are not alone, there is support out there for you."

Jack's story:
"As a young carer, the person I care for is my mum and I have been taking care of her for about a year and a half now. A typical day looks like getting up for college, making sure she has her breakfast and anything else she needs before I leave. After I come home, I make dinner and look after her until it's night-time. Being a young carer can impact on many aspects of my life, but mostly my social life. Sometimes I am unable to join or make plans with my friends as I am too busy and there is no one who can take over my roles for the day."

Emma's story:
"I care for my brother who is wheelchair bound. I would typically cook dinner for my family, or I would help feed my brother, normally these two tasks swap between my Mum, brother, and me. Being a young carer has affected my entire life, if we go anywhere as a family, we must ensure it is wheelchair friendly. It is very hard work being a young carer as you must always look out for things or notice things 'normal' families wouldn't, it does become very draining."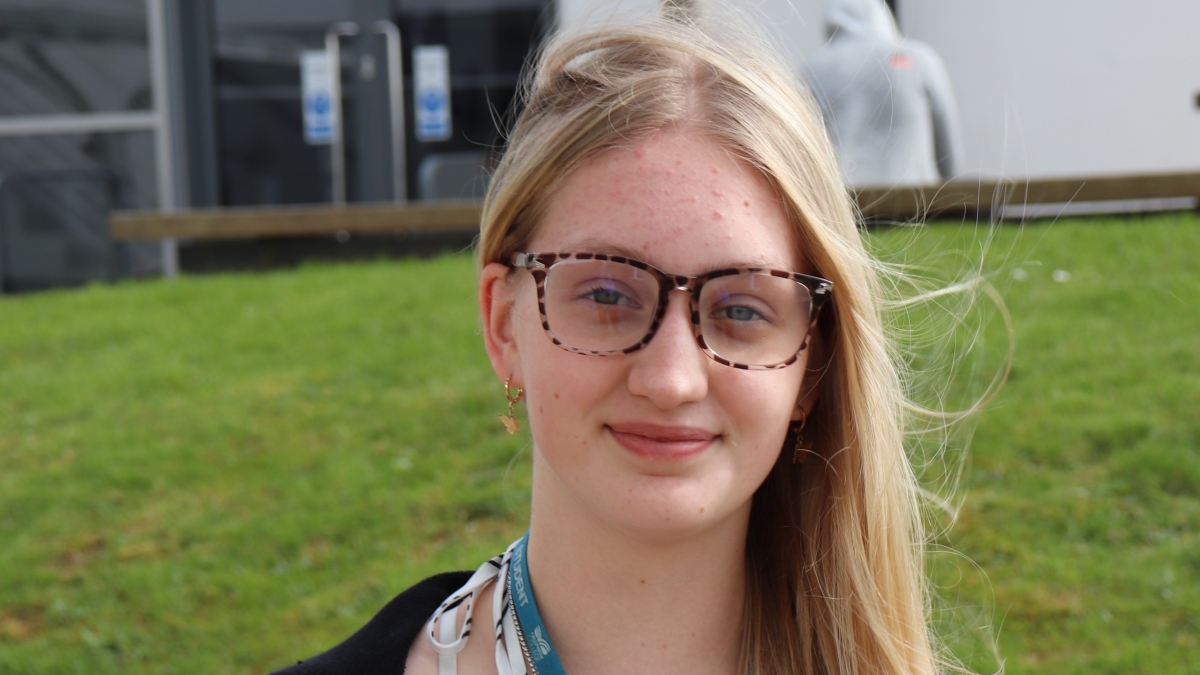 Simon's story:
"I have been a young carer for my dad for the past 10 years. It's not something you ask for, so you have to see the positives and just remember it's not the person's fault. It was difficult growing up and I missed out on things during my childhood, like having fun with my friends as I had to care for my dad. The best thing you can do to support a young carer is to always check in and ask how they are. If they look burnt out, then they probably are 10x worse than you think as they often don't say anything as its normal for them to have to care. Also, make sure the person is eating/ drinking enough because when we care for someone, we often put them before ourselves."

Becky's story:
"I have been caring for my mum since I was 9/10 years old. For a lot of carers, you never really get a chance where you're not 'working'. You may have your 'standard hours' and tasks to take care off, for example helping dress the person/people you care for, helping them with medications, always being the one to prepare meals etc., but then there is the chance that something unfortunate happens in the middle of the night and so there's extra work to take care off. So basically, I tend to feel on high alert 24/7, it's even harder when I'm not in the same place as my mother and something goes wrong (for instance when I'm at college), I have to suddenly drop what I'm doing and then do whatever I can in the moment to help calm the situation at home. Being a young carer has its benefits, as in you have more experience in independence, emotional strength and maturity. But then the scary downfall of being someone's lifeline, especially so young, is it can form into trauma.

"It is very true that you have to grow up so fast, suddenly you're not allowed to 'be a kid' anymore. And that does have very damaging effects as it stems into things like depression and anxiety, if left untreated. It is so easy to forget to care for yourself in fact, I did and the backlash from that has been overwhelming and heart-breaking (if you can, please reach out for help).

"I've struggled with developing a social life since I've been restricted by my caring duties, so I haven't had many friends and I don't have a lot of big memories with the friends I do have, compared to most people my age, since I haven't been able to go out.

"If you know someone who is a young carer, PLEASE be patient with them. It is not easy in the slightest being that 'lifeline' for someone, having to complete multiple chores (big and/or small) every single day on top of education and other commitments; it's VERY likely they are tired. Also, if they are like me and they are an only child who cares for their single parent, then remember that carer may not have many people to turn to for emotional support – sometimes there is no one to care for us as young carers, which can lead to mental health issues."

Thank you to our student young carers for sharing their stories and for all the work you are doing to care for your loved ones, you are truly amazing!

For more information on how the College supports young carers, please email studentservices@callywith.ac.uk or call 01208 224000.

Find out more at Young Carers Action Day.