Admissions FAQs (Blog)
Whether you're yet to apply to study at Callywith College or you've applied and are waiting for your admissions interview, here are a few frequently asked questions to help prepare you and ease any worries you may have.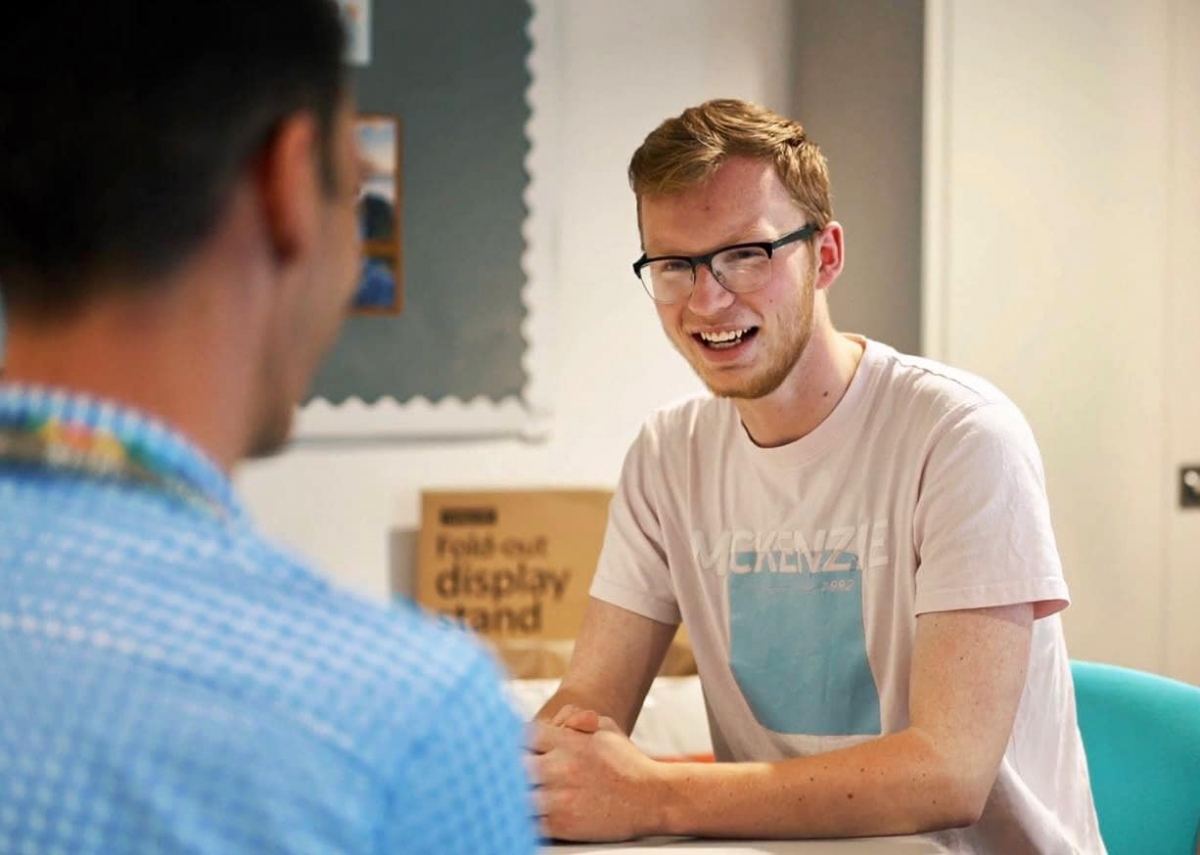 How do I apply for a course/s?

Online applications for September 2023 are live here.

If you wish to be kept informed when 2024 online applications go live and how you can apply, please complete the form below:

Register Interest for 2024 applications

When registering your account, please use your personal email rather than a school email where possible - this ensures you continue to receive correspondence from us after you have left school. You will be sent a verification code by email to allow you to progress with your application.

Applications for September 2023 made on or after 1st June 2023: This year, we have received a very large volume of applications for the 900 places available. We have therefore been forced into taking the decision to halt new applications made on or after the 1st of June 2023. Therefore, we will not be able to continue to process your application at this stage. Should places for September 2023 still be available, we intend to hold interviews for late applicants on Wednesday the 30th and Thursday the 31st of August 2023 after GCSE results day on Thursday the 24th of August 2023. We will contact late applicants with open applications to offer them the chance to book an interview via email on Tuesday the 29th of August.

We will therefore leave your application open and contact you on the 29th of August 2023, should spaces be available and allow you to book an interview slot on the 30th or 31st.

I don't know what courses I want to apply for yet?

If you like the look of more than one course, you can apply for multiple options on the same form and decide which to pursue at interview. Our Open Events also provide an opportunity to speak with subject staff to find out more about the variety of courses on offer. You can also find out more about the wide variety of courses on offer on our subject spotlight pages.

I don't know all my predicted grades for the application?

If you are unsure of your predicted grades, please state the grades you are aiming to achieve, this is to give your interviewer an idea of the grades you are likely to achieve before your interview so they can help you decide on the best course options for you.

Where can I find out what grades I need?

You can use the browse courses option on our website to view course information including the entry requirements.

What happens after I submit my application?

Once you have submitted your applicatIon, your status will appear as 'pending review' and you will receive an automated email to confirm your application has been received. You can view the journey of your application at any time via the College application portal.

Once your application has been checked by our admissions team, you will receive an email confirming your interview date and time with your specialist interviewer. Confirmation of your selected appointment will be sent to you by email, and can be checked via the online portal.

Where will the interview take place?
Your 30-minute interview will take place at Callywith College. If a phone interview is needed, please contact admissions@callywith.ac.uk to organise this.
Does a parent/carer need to attend the interview?

Parents or carers can be present during your interview if you wish, but if you prefer not to be joined by anyone, that's also perfectly fine, it's completely up to you.

How can I prepare for the interview?

If you are applying for Art or Photography courses, please bring your portfolio or examples of your work. It might also be helpful to think about any questions you'd like to ask your interviewer, for example, more information on the extra-curricular activities available alongside your main studies, such as an academy or Duke of Edinburgh Award. Your interviewer will be happy to answer any queries you have. You can also find out more about some of these here.

What questions will I be asked at the interview?

Your interview is not a test, it's more of an informal chat that provides a chance for you to discuss your plans for your future, both in and beyond education. You will be asked what course[s] you are planning on studying and why, about your career aspirations, as well as your personal interests and hobbies. Your course choices will then be looked at in relation to your own aspirations to ensure that the two match up well. You will also be asked about any learning support you may require when starting college.

When both you and your interviewer are happy and everything has been discussed, you will be given the course entry requirements and a course offer via email from the portal. Please check the information is correct and contact admissions@callywith.ac.uk if this is wrong.

Can I change my mind on courses after my interview?

You aren't committed to the course choices you make at your interview, this is an opportunity to talk through your options and make sure you are happy with the choices you have made, but you can let us know if you want to change your course/s after your interview by emailing admissions@callywith.ac.uk. Please be aware depending on when you make a course change, courses may be operating on a waiting list.

What happens after my interview?

Following your interview, the details of your offer will be sent to you by email along with an admissions leaflet. containing lots of useful information.

In early summer, we will email to check you are still happy with your course choices and to provide more information about the start of term, bus passes and bursaries.

In late summer, you will receive information on how to enter your results online through the portal on GCSE results day. You will also receive confirmation on the enrolment slot you have been invited to. Please contact admissions@callywith.ac.uk if there are any issues with this slot.

If you have already got your GCSE results, you will still need to log into the online portal to confirm your place.

You can also keep up-to-date with everything going on at the College by following us on Facebook, Instagram or Twitter. or by signing up to our OnCourse newsletter.

What if I don't get the grades I was expecting?

If you don't achieve the GCSE results provided in your offer, don't panic. Please ensure you enter your results into the online portal ASAP. This will then notify us that we need to contact you to discuss whether pursuing your selected course is the right choice for you, or if another course might suit you better in light of your recent results. A member of staff will call your mobile number on file to do this, or you may be invited into the college.

What happens at my Enrolment Day?

Your Enrolment Day will take place shortly before the start of term, details on the date / time you should attend, will be emailed to you at the end of August. This important event will run for approximately one hour and 30 minutes where you will be introduced to key staff, tour the facilities, collect your student ID card and timetable and be shown how to download your bus pass. You will also need to bring a copy of your GCSE results slip.

You will be taken on a tour of the campus, visiting areas that you will use regularly including the refectories, Student Services, study areas and some of your teaching rooms.

Staff will be on-hand throughout your enrolment day to answer any of your questions and make sure that you leave feeling comfortable and ready to officially begin your College journey.

College buses will not be running on Enrolment Days.

What do I need to do before my Enrolment Day?

More information will be sent to you in May and July on the steps you will need to complete before your Enrolment Day including:

Confirm your place on your chosen course/s and enter your results online on GCSE results day (24th August) HERE.

Upload your photo for your student ID card here.

Apply for a bus pass and bursary (if applicable) here.

Pay the £30 enrolment fee to borrow books and resources here (this is non-refundable)

Reading pre-enrolment resources to help you make the jump from secondary school to college. (These are not compulsory).

What happens on the first day of term?

College buses begin running on the first day of term. The date of the first day of term will be in the email sent to you in July. The information given to you at your Enrolment Day will confirm the room you need to attend at the start of the day.

Tutor group lessons will occur regularly on your timetable and along with all College staff, your Personal Development Tutor will be there to support you throughout your College journey.

If you need to refresh your memory ahead of your first day, you can take a VIRTUAL 3D TOUR of the College online.

After your morning break, you will begin to follow your timetable. You will also have the opportunity to attend a Freshers Fair to discover more about the extra-curricular opportunities on offer at college.

We will have members of staff and student ambassadors on-hand across college for the first few days to help point you in the right direction.

When can I visit the College?

Dates for on-site open events can be found here. You will have the opportunity to speak to teaching and support staff, tour the campus and discover more about the wide range of courses, additional opportunities and support on offer.

In the mean time, you can also visit our SUBJECT SPOTLIGHT pages to watch videos from our lecturers, take virtual 3D tours of the College, explore your learning options and download course information.

Who can I speak to for more advice?

We know that planning your next steps after school can feel daunting and we are here to help.

If you have any concerns, or are just looking for some guidance, please contact admissions@callywith.ac.uk. Please include your name and date of birth on your email and we will be happy to help you.

If you're feeling nervous about starting college in September, we've put together some TOP TIPS to help prepare you for the transition from school to college to make this next step in your life as smooth as possible.