7 myths around studying Computing & IT, busted! (Blog)
Whether specialising in a Level 2 or Level 3 IT Diploma or studying an A Level in Computer Science or Extended Certificate in IT alongside other subjects, you will learn the skills required to excel in academia and future employment.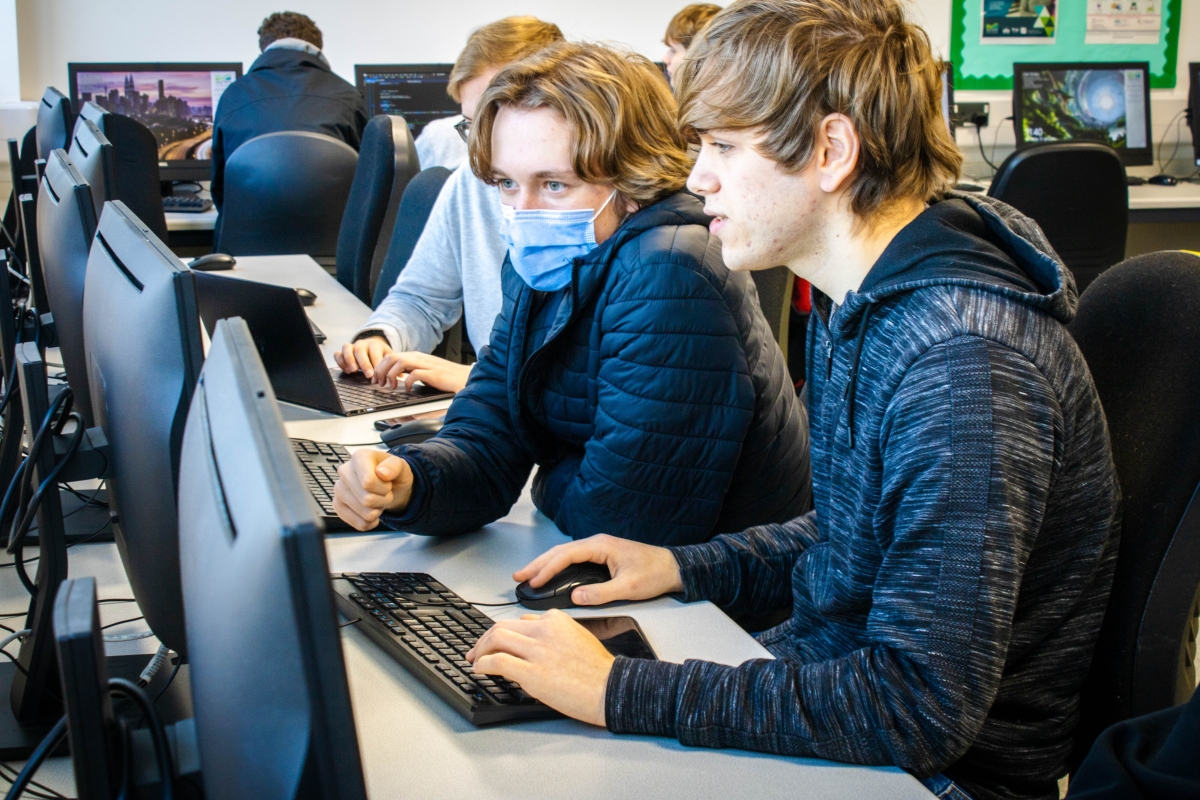 If you're considering studying Computing and IT but not sure if it's right for you, we're going to do our best to bust some of the myths you might have come across surrounding these courses!
Myth 1: It's all just programming
This is not true! IT covers such a broad range of areas including networking, cyber security, management, testing, software engineering, web development and design. Being able to program is, of course, a great skill to have, but more importantly, studying IT or Computing will teach problem solving and analytical skills which are invaluable to any career.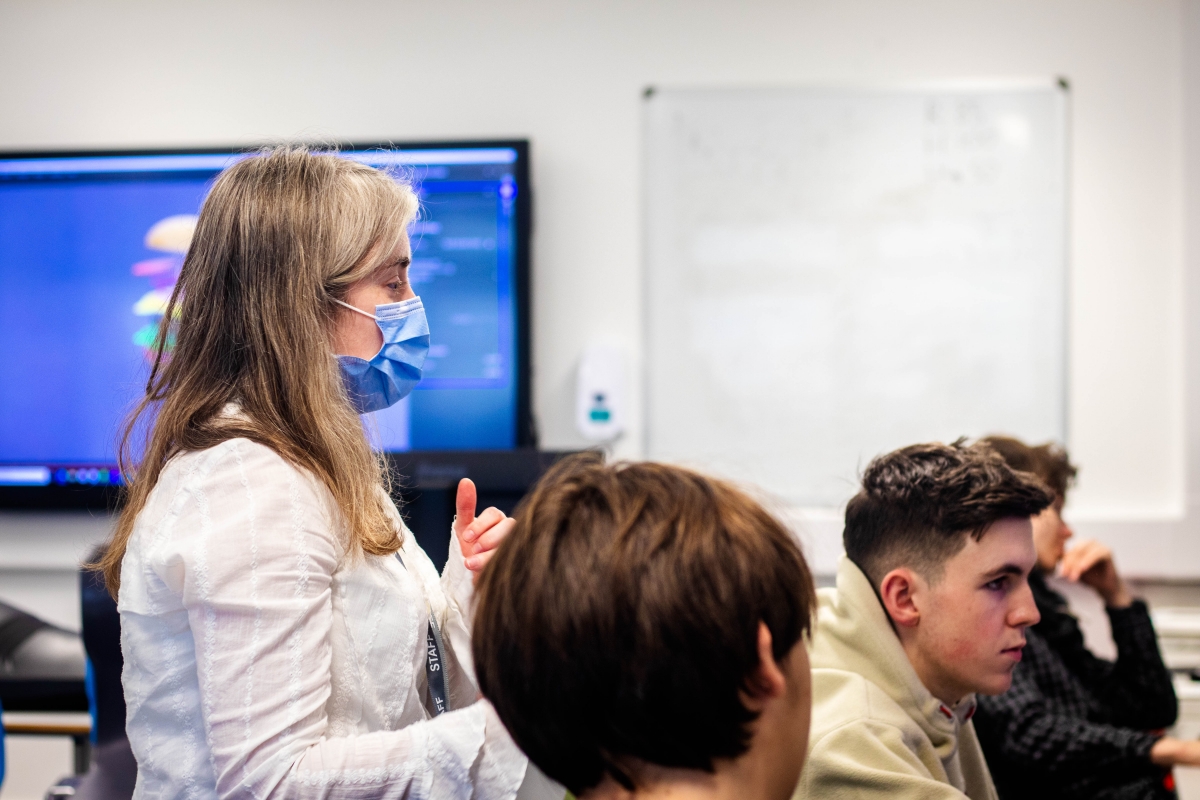 Myth 2: It's boring
Former Callywith student Tristan, who is now doing a Level 6 Digital and Technology Solutions Apprenticeship whilst studying at Exeter University disagrees with this one: "There are so many different areas of IT, you will always be able to find one that interests you. The company you work for can make a massive difference, say you love cameras and photography, you could work in IT for GoPro for example!" And A Level Computer Science student Grace says: "It's a genuinely fun subject to learn!"
Myth 3: It's only for those that want to pursue a career in IT
Given how many different industries and companies use IT, you could be specialising in so many different fields. In fact, you could be working in a field that doesn't even exist yet!

Former IT student Tristan says: "The Computing and IT sector is forever growing with new and interesting jobs being opened all the time. Even if you aren't thinking of pursuing a full career in IT, the skills you could learn from these courses will help you in almost every workplace where technology is used and assist you in your day-to-day life."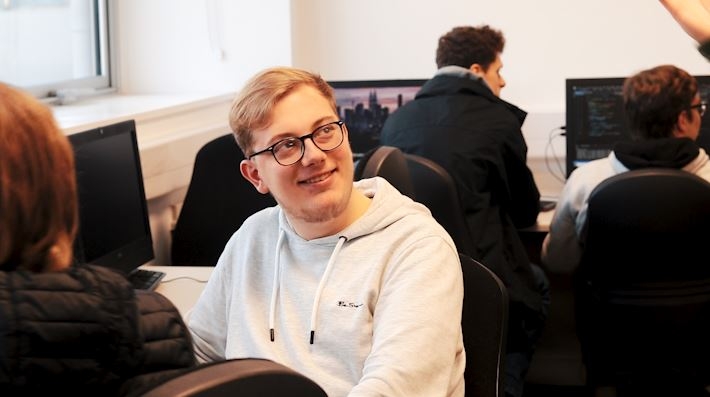 Myth 4: There's not much demand for IT in the job market
According to Glassdoor, Software Engineers and Programmers are the 6th most in-demand professions right now, and the highest paid in the top ten, with an average salary of £55,000.

The College Consensus also states that a BSC in Software Engineering is the most in demand degree subject, more so than medicine and nursing!

According to edvoy, the 6 most in demand jobs in the UK are:
Programmers and software developers (average starting salary £26,000).
Cyber Security Specialists (average starting salary £25,000).
Graphic Designers (average starting salary £18,800).
The UK Government have also published a list of skilled worker shortages which include:
IT business analysts, architects and systems designers (average salary £29,400).
Programmers and software development professionals (average salary £26,000).
Web design and development professionals (average salary £20,100).
Cyber security specialists (£25,440).
Studying Computing or IT could give you greater access to these high in demand, lucrative careers!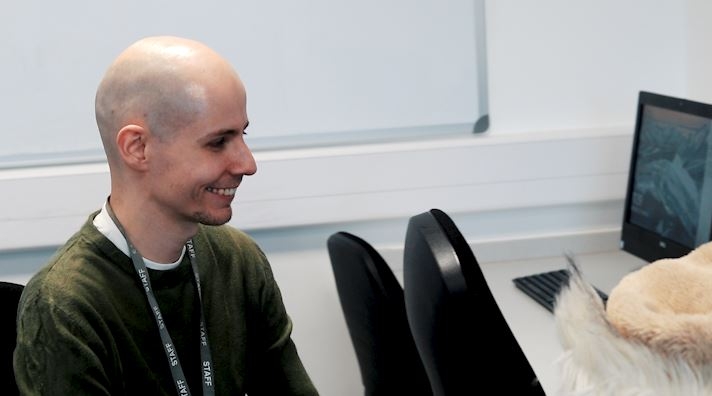 Myth 5. You need prior knowledge to study at A Level
Whilst it can be beneficial to have some experience of studying computing or IT, you don't need to have studied IT related GCSE's to study these courses at A Level.

Our students also confirm this. A Level Computer Science student Tom says: "Callywith gives you the foundational building blocks to be able to learn new skills or continue building something you've done prior."

A Level Computer Science student Zoe says: "For students considering studying computing, I'd say it doesn't matter if you've done it at GCSE or not, they will build you from the ground up and give you all the knowledge that you will need."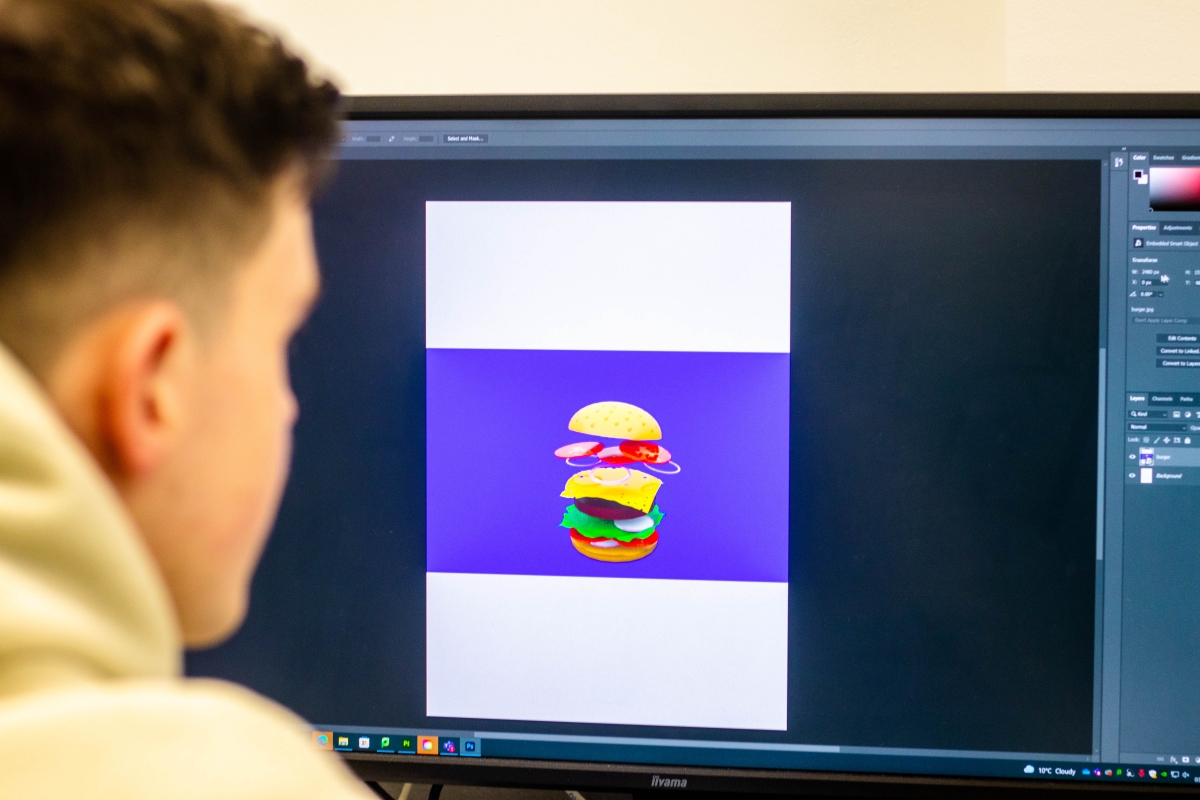 Myth 6: It's just for nerds
This is one of those sayings that can really put someone off trying to learn about new things. The worry of being labelled a geek or a nerd can really set someone back.

Of course, you can respond to these worries by saying that trying to get into one of the fastest growing industries is sensible, and gathering the training and knowledge you need to succeed in this area just makes sense.

You could also say that mainstream culture has embraced computing and IT as an integral part of life. From helping friends and relatives with their home Wi-Fi network, to designing websites and apps for global audiences, to managing networks and making sure everyone's data is secure, IT and computing is part of life!

Callywith student Tom says: "I disagree with the misconception that computer science is all about coding and it's a nerdy style subject. It can be very theory based, very practical, very productive. Not everything is down to coding, you can link it with more creative skills and art skills which can be used on software."

You could also ask, what it is about wanting to learn about something new and interesting to you that is particularly nerdy? The problem is that to gain any kind of proficiency in anything, you need to study it in detail, you need to be a bit nerdy with anything you want to learn, be it computing, learning new languages, lion taming. So maybe being a nerd about things you are interested in and care about is something to be proud of?
Myth 7. It's a man's subject
Sure, it's true that the tech industry has more men working than women right now, but this isn't just within the IT or computing sector, many STEM (Science, Technology, Engineering, Maths) subjects are facing a similar issue of proportionally few women applying to study at GCSE, A Level and undergraduate level. (Women in STEM | Percentages of Women in STEM Statistics - STEM Women). Although there has been a concerted effort by governments and independent educational establishments and NGO's, there are still much lower women than men taking computer science.

The question then, is why is there so few women studying these subjects? Are women less able than men at this? Are men better at problem-solving, fact-based subjects like STEM subjects? Well, no, in a word. A "Meta-analyses consistently show that girls and boys are on average much more similar than they are different across a range of skills. For instance, a meta-analysis of gender differences in mathematics, based on 100 studies and testing more than three million people, found that girls outperformed boys overall in primary school, there was no difference in secondary school and there was only a very slight and inconsistent male advantage for complex problem solving." (Bridging the gender gap: why do so few girls study Stem subjects? | Psychology | The Guardian) So it would seem then, that there is no real difference between men and women's ability when it comes to these subjects.

Men and women are both equally capable of succeeding in computing. If you are passionate about a subject, or even just curious, isn't it better to explore that passion or curiosity before writing it, or yourself off as being not good enough, or not the right gender to succeed in it?

A Level Computer Science student Grace hasn't let her gender hold her back from studying the subject: "Computer Science is definitely not just for men, it's useful for everyone, as many, many careers involve using computers and knowing how they work, so it's definitely useful for both women and men to do it."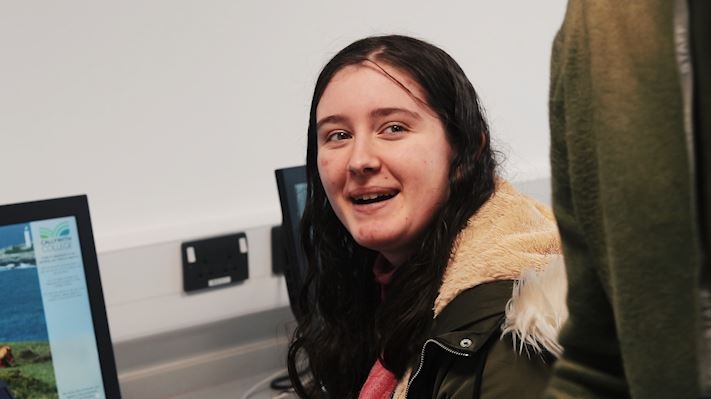 Conclusion, we came here to do two things, chew gum and bust myths, and we're all out of gum!
If you like problem solving, learning how a piece of technology works and thinking creatively to find a way through, then maybe computing and IT might just be for you!

Studying computing or IT at Callywith College can be a rich and rewarding experience, despite some negative and misleading misconceptions about the subjects, Callywith receives so many enthusiastic and hard-working students each year ready to take their passion and their curiosity to the next level.

To find out more about these courses, visit the Computing and IT Subject Spotlight page to watch lecturer and student videos and take a 3D virtual tour around our computing and IT department.
Hear why some of our students chose to study these courses and their experiences below: